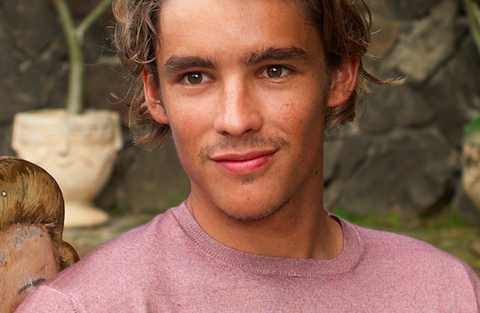 Brenton Thwaites and Ben Robson have been cast as the leads in the crime thriller A Violent Separation, which Double Dutch International will launch at the AFM.
Alycia Debnam-Carey and Claire Holt have also joined the project, alongside Francesca Eastwood, Gerald McRaney and Ted Levine.
Kevin and Michael Goetz will direct from a screenplay by Michael Arkof about a quiet Midwestern town where a young deputy sheriff covers up a murder by his older brother.
The project is currently in production in Louisiana, with Dan Clifton of Cliffbrook Films and Christopher Watkins of Catapult Entertainment Group producing.
A Violent Separation marks the first production from Watkins and Kevin Goetz's Catapult Entertainment Group, with Orphan Dialogues set for production in 2018.
DDI's Jason Moring, Stanley Preschutti and Mark Padilla serve as executive producers with William Santor and Andrew Chang-Sang of Productivity Media.
"It's a thrill to put together such a compelling project with this fantastic cast, the Goetz Brothers and our sales team at Double Dutch International," Clifton said. "It's rare to read material as exceptional as Michael's script and I'm so happy with the team we've assembled for the film."
Watkins added: "It's always exciting to see a project come together but with A Violent Separation, it's more than that. What started with a remarkable script from Michael, continued on with the unwavering vision of the Bros. and the dedication of cast to see it through. Simply put, it's a special movie that needed to be made."
"A Violent Separation is an intriguing film that expertly navigates suspense and keeps you captivated," Moring said. "Combined with the talented filmmakers and ensemble cast we are excited to present this to our buyers at AFM."