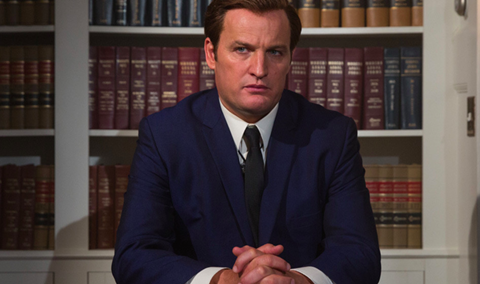 Entertainment Studios owner Byron Allen has acquired his second film in a day in Toronto, reportedly paying $4m with a $16m P&A commitment for Ted Kennedy drama Chappaquiddick.
Jason Clarke stars as the late Democratic senator and the film explores the episode in 1969 when Kennedy accidentally drove off a bridge, killing campaign worker Mary Jo Kopechne, played by Kate Mara. John Curran directed the drama.
Allen came in blind on Chappaquiddick in the run-up to the festival and closed the deal after WME Global showed him the film, which premieres in Gala Presentations on Sunday afternoon. Sierra/Affinity handles international rights.
The deal follows Allen's $4m buy early on Friday morning on out-of-festival Keanu Reeves sci-fi Replicas. Lotus Entertainment handles international rights on that film.
Meanwhile YouTube Red was understood to be pursuing Morgan Spurlock's Friday afternoon screening Super Size Me 2: Holy Chicken!
30WEST and Cinetic Media handle rights to the chicken industry documentary and if the deal closes, it would mark the first significant festival buy for the Silicon Valley distributor since Susanne Daniels joined the company to lead its original content division.