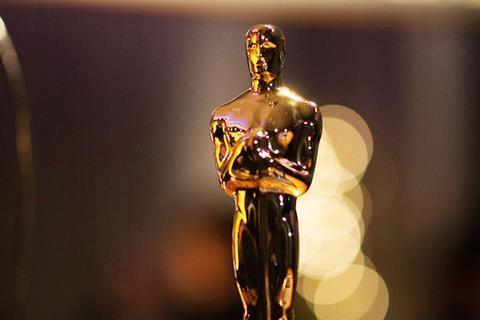 Sophie Dupuis' Chien de garde will represent Canada in the contest for the 2019 best foreign language film Oscar.
The Québecoise filmmaker's narrative feature directorial debut centres on a man who tries to balance the demands of a needy family, the collections work he does with his brother, and the father figure / uncle who runs a drug cartel.
Jean-Simon Leduc, Théodore Pellerin, Claudel Laberge, Maude Guérin, and Paul Ahmarani star.
Etienne Hansez of Bravo Charlie produced Chien de Garde, which Axia Films distributed in Quebec. Telefilm Canada and others funded the feature, and the body chaired and coordinated the pan-Canadian Oscar selection committee that announced its decision on Wednesday (19).
"Canadian talent shines brightly on the international stage all year round," said Christa Dickenson, Telefilm Canada executive director. "From Berlin to Venice by way of Sundance, our films have been tremendously successful. Attracting foreign audiences is a major challenge, and making it to the Oscars is an incredible way to get the entire world to sit up and take notice. We are extremely proud of the team behind Chien deG, and we hope that its pursuit of the Oscar is marked by a series of truly memorable moments."
"I was extremely proud today when I learnt that my first feature film would represent Canada at one of the biggest celebrations of cinema," said Dupuis. "It's absolutely incredible to be told that indeed my voice deserves to be heard – I feel like I'm dreaming. I'd also like to take this opportunity to recognise the talented creators who worked with me and who helped lift this film up to its highest level."
Hansez added: "At Bravo Charlie, we create films with a unique signature while remaining accessible to audiences everywhere. With Chien de Garde, Sophie Dupuis continued in that line and we are extremely proud to embark on this race."
Since its theatrical release, Chien de garde has screened in competition at 20 international film festivals and picked up three Iris Prizes at the most recent Gala Québec Cinéma for best lead actress, best new actor, and best editing.
Eight Canadian films have been nominated in the category: Kim Nguyen's War Witch in 2013; Philippe Falardeau's Monsieur Lazhar and Agnieszka Holland's In Darkness (a minority co-production with Poland and Germany) in 2012; Denis Villeneuve's Incendies in 2011; and Deepa Mehta's Water in 2007.
Three films by Denys Arcand were nominated: The Decline Of The American Empire in 1987, Jesus Of Montreal in 1990, and The Barbarian Invasions in 2004 – the only Canadian film to have won the coveted award.