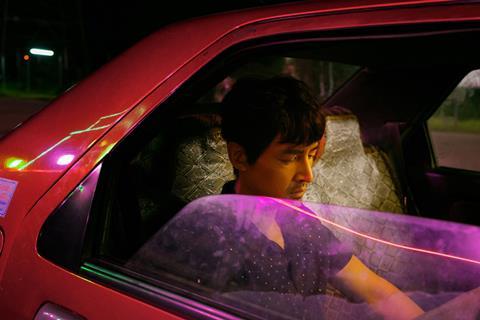 Chinese filmmaker Diao Yinan's Cannes competition title The Wild Goose Lake has had an impressive opening in mainland China, grossing $19.4m (RMB136.2m) on its opening weekend (Dec 6-9).
As of December 11 morning, the crime drama – about a gangster who crosses paths with a prostitute while on the run – had grossed $23.4m (RMB165m), coming in second only to Sony's Jumanji 2: The Next Level, which scored $24.6m (RMB172.9m) on its opening weekend.
The Wild Goose Lake, which stars Hu Ge and Taiwanese actress Gwei Lun Mei, saw off competition from mainstream Chinese release The Whistleblower, starring Tang Wei, which grossed $4.3m (RMB30.1m) on its opening weekend. However, it didn't go up against Lou Ye's Venice competition title Saturday Fiction, starring Gong Li, as that film was abruptly cancelled on the morning of its December 7 release.
While arthouse titles from Chinese filmmakers tend to struggle at the China box office, The Wild Goose Lake appears to have several factors working its favour. "When we tested the film, more than half the audience and more than 80% of industry professionals loved the story," said producer Shen Yang.
"Also Hu Ge, who is a major TV star in China, has been working hard to promote the film, visiting a different city every day for 10 days, and working with Chinese internet celebrities. This was his first lead role in a feature so there was a lot of anticipation for the film."
Both Hu Ge, who has starred in hit TV shows such as Nirvana On Fire, The Disguiser and Good Times, and his co-star Gwei Lun Mei appeared on the Taobao channel of Li Jiaqi, one of China's top live streamers, to promote the film.
Mathieu Delaunay, vice president, sales & marketing at Paris-based Memento Films International, which is selling the film, added that the director and the film's Cannes premiere are also factors in its success. "Diao won a Golden Bear in Berlin for his previous film [Black Coal, Thin Ice] and the Chinese media covers everything he does, so the public was expecting the film. There was also some local coverage when the film played in competition in Cannes."
Black Coal, Thin Ice (2014), also a noir drama starring Gwei and actor Liao Fan, was one of the first breakout arthouse titles at the Chinese box office, grossing $14.2m (RMB100m), at a time when China only had around 20,000 screens, compared to 60,000 now.
China's box office threw up another surprise last month when a 4K restoration of a 21-year-old film, Giuseppe Tornatore's The Legend Of 1900, starring Tim Roth, scored an opening weekend of $9m (RMB63.3m). Released for the first time in China on November 15, the English-language film is still playing and has grossed $20m (RMB143m) to date.
Tornatore's Cinema Paradiso is much loved by Chinese audiences, who appear to be embracing classics they've never had a chance to see before on the big screen, especially when they've had a state-of-the-art restoration. Earlier this year, Hayao Miyazaki's 20-year-old classic Spirited Away grossed $69m at the China box office.