Asia delegates on the rise at Cannes market.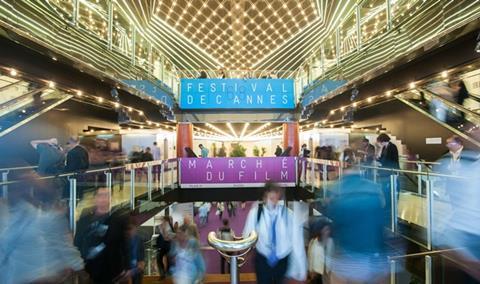 With a few days still to go of this year's Marché du Film at the Cannes Film Festival, the event is reporting record attendance levels.
A total of 12,324 delegates have already participated in the Marché. Of those, the US is the most represented with 2,113, France is second on 1,801, while the UK sits third on 1,186.
A significant rise has been reported in the number of delegates from Asia.
China attendance is up 21% to a total of 600. Japan is up 13% to 309, Korea is up 9% to 286, and India is up 26% to 204.
The Marché also noted growth from attendees from Canada and Italy this year.
In total, the Marché hosts 118 countries for this 2017 edition. Afghanistan, Honduras, Macau, Mali, Ouzbekistan are new attendees. Kenya also returned after several years of absence.
There are 3,820 films on sales in the market this year. A notable rise is found in the number of documentary films on offer, which was up 110 on last year to 650.
Jérôme Paillard, Marché du Film executive director, commented: "We are so pleased with the attendance we obtained for our new Frontières platform at the pitching sessions and the Goes to Cannes. The Doc Day also was a great success; the two conferences were packed to listen to high-profile speakers.
"I also want to underline NEXT which raised a huge interest from the professionals who were able to discover almost a 100 new VR films; from the point of view of the VR exhibitors they were able to meet far more industry players than ever before in Cannes."