South Korean thriller secures distribution deals in 85 territories.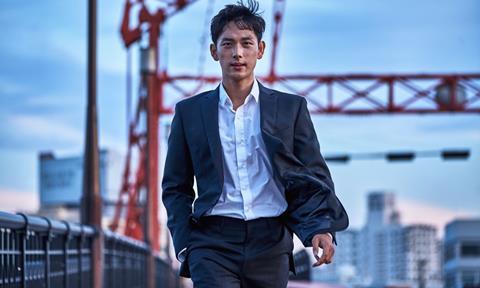 South Korea's CJ Entertainment has pre-sold upcoming Cannes Midnight Screenings title The Merciless to 85 countries, including Australia and New Zealand (JBG Pictures), Taiwan (Movie Cloud), the Philippines (Viva Communications), Mongolia (Bloomsbury), India and sub-continents (Sony Pictures Home Entertainment) and pan-Asia pay TV (Celestial Tiger).
This is in addition to the previously announced deal to France, where ARP will open the film June 28.
Today, CJ added that ARP has picked up all French-speaking territories.
Movie Cloud is also set to open the film in June in Taiwan.
Directed by Byun Sung-hyun, The Merciless stars Seol Gyeong-gu (a.k.a. Sul Kyung-gu, Haeundae) as a gangster in prison who takes a fearless newbie, played by boy band ZE:A member Yim Si-wan (The Attorney), under his wing as he plots to take over a criminal organization upon their release.
Movie Could acquisitions manager Wayne Chang lauded the film for its many "unpredictable twists" and "two intensely captivating actors" and their "explosive synergy" saying it would be a film to "satisfy Taiwanese audiences whose expectations for the crime action genre are high."
Yoonhee Choi, head of international sales & distribution at CJ Entertainment, said, "Currently, we are continuing to get inquiries from overseas buyers and lots of interest after the Cannes Film Festival invitation so we anticipate additional sales."
CJ has set the film's local release for May 18.