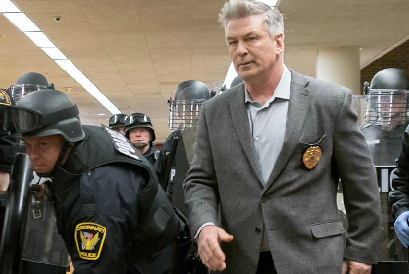 Christian Mercuri's Capstone Group has launched talks with international buyers in TFF on Emilio Estevez's ensemble drama The Public, which gets its world premiere on Sunday (9).
Estevez wrote, directed and produced the Gala presentation, which takes place in a downtown Cincinnati library where patrons – many of whom are homeless, suffering from health disorders, and marginalised by society – organise a sit-in during a storm that escalates into a confrontation with police.
Starring alongside Estevez are Alec Baldwin, Jena Malone, Taylor Schilling, Christian Slater, Che "Rhymefest" Smith, Gabrielle Union, Jacob Vargas, Michael K. Williams, and Jeffrey Wright.
Lisa Niedenthal, Alex Lebovici, and Steve Ponce produced The Public, with Estevez, and CAA and Cassian Elwes represent North American rights.
"Christian Mercuri and his skilled sales team are well dialed into our rapidly shifting marketplace," said Estevez. "The producers and I are thrilled that he and Capstone Group have come aboard to support the film."
"With The Public, Emilio has made a film which both entertains and speaks to what's happening in our world today," said Mercuri. "We're delighted to be bringing it to international audiences."