Marvel juggernaut lays waste to rivals ahead of UK release.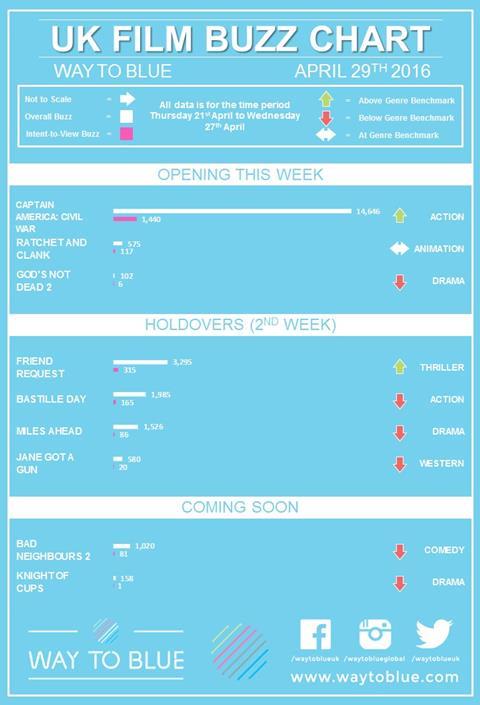 Captain America: Civil War has trounced the competition in the UK film buzz chart ahead of its release this weekend, according to analysis firm Way To Blue.
The Marvel superhero showdown generated more than 14,600 comments online from April 21-27, of which 10% expressed intent to view – meaning they would look to head to the box office.
It dwarfed animation Ratchet And Clank, which could only manage 575 comments.
Second place went to social media chiller Friend Request, which came close to 3,300 comments (9.5% ItV), followed by Idris Elba thriller Bastille Day with nearly 2,000 comments (8.3% ItV).