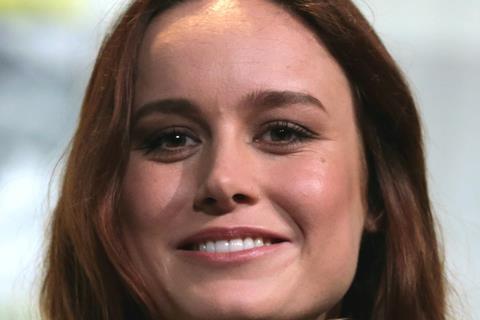 Brie Larson, whose title performance in Captain Marvel is expected to rocket the film to the top of the box office charts this weekend, has been set to star in and serve as executive producer on a series for Apple about the real-life experiences of a CIA undercover operative.
Apple has given the Media Res project, which does not yet have a title, a straight-to-series order, with A Star Is Born producer Lynette Howell Taylor on board as executive producer through her 51 Entertainment company.
The project will be based on the upcoming Knopf memoir Life Undercover: Coming Of Age In The CIA, about author Amaryllis Fox's career at the spy agency seen through the prism of her closest relationships.
Megan Martin, a writer who served as executive producer on the TV series version of Animal Kingdom, is in final negotiations to write the series and serve as an executive producer along with Larson, Howell Taylor, 51 Entertainment's Samantha Housman, and Media Res' Michael Ellenberg.
Media Res' Dani Gorin will serve as co-executive producer and Fox will produce and provide additional background material for the project.
Howell Taylor, Ellenberg and Larson joined forces to acquire the book and Fox's life rights through Media Res.