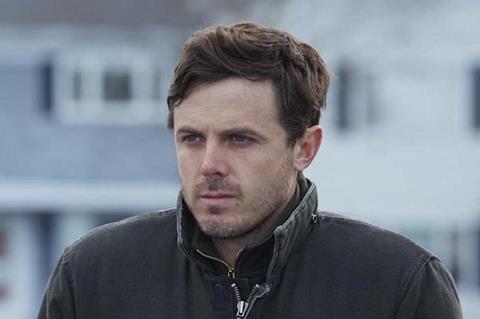 Blumhouse Productions, Cohen Media Group (CMG) and Film4 have announced that Casey Affleck has signed on to play the title role of William Stoner in the film adaptation of the 1965 John Williams novel, Stoner, which Blumhouse optioned in 2011.
British director Joe Wright will direct the feature and Australian screenwriter and playwright Andrew Bovell is adapting the novel for the screen.
Stoner follows the hardscrabble life of William Stoner, a dirt-poor farmer turned academic, who emerges as an unlikely existential hero while making his way through the first half of the 20th Century.
Affleck recently earned an Oscar for his turn in Kenneth Lonergan's Manchester By The Sea. His turn as Robert Ford in The Assassination of Jesse James By The Coward Robert Ford garnered him an Oscar nomination. His credits include Interstellar, Good Will Hunting and the upcoming The Old Man And The Gun, starring opposite Robert Redford.
Wright has become known for his adaptations of classic novels, including his feature film debut, Pride & Prejudice, which earned him a BAFTA award. His follow up, Atonement, based on the Ian McEwan novel, received seven Oscar nominations. His directing credits also include Pan and the upcoming film Darkest Hour starring Gary Oldman as Winston Churchill.
Bovell is best known for the film Lantana, which he adapted from his play Speaking In Tongues. Bovell also adapted A Most Wanted Man, from the John le Carré novel of the same name. His other writing credits include the film Edge Of Darkness and the 2010 Broadway play When The Rain Stops Falling.
Blumhouse's Jason Blum, CMG's Charles S Cohen and Daniel Battsek from Film4 are producing with Ethan Hawke serving as executive producer. Battsek and Blum brought the project to Film4 for development during Battsek's time as president of CMG, so he retains a producer credit on this one occasion, on what has long been a passion project of his.
Jason Blum commented: "Because the novel is so beautiful but not well-known, fans of Stoner feel like they're in a secret club. I'm so excited that Casey, Joe and Andrew have come aboard to help expand this club's membership. This quintessentially American work is being brought to the screen by a terrific international team and we're confident their combined perspectives will add rich layers to this moving story."