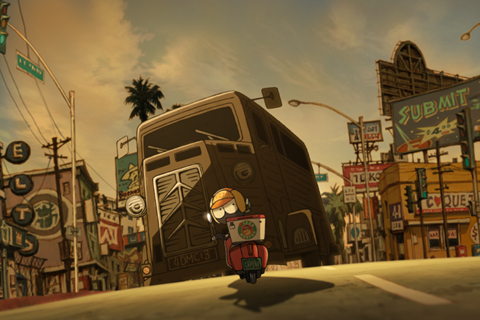 Celluloid Dreams has announced a raft of deals on French-Japanese futuristic animation Mutafukaz, a fantasy set against the backdrop of Los Angeles-inspired dystopia Dark Meat City.
It has sold to Australia, New Zealand and the UK (Manga), Germany and Austria (Peppermint), Spain (Mediatres) and Switzerland (MovieBiz).
The feature is co-directed by French writer and illustrator Guillaume Renard, who goes by the artistic name of Run, and Japanese animation director Shoujirou Nishimi. The film is based on an original idea first explored by Renard in a short film and a series of comic books
Mutafukaz is produced by Ankama, France's second largest gaming and animation company in collaboration with Japanese animation company Studio 4°C.
Ankama is teaming with Tamasa Distribution to release the film on May 23 and Parco will launch the film in Japan in the third quarter of 2018.
Celluloid Dreams is market premiering an English-language version of the film this EFM.