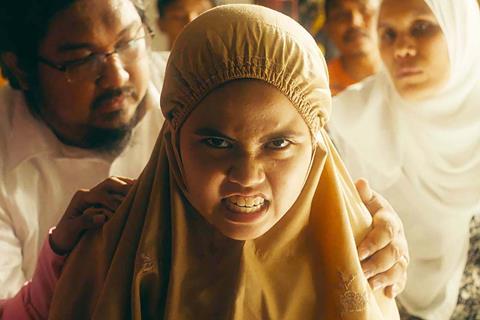 Nasir Ibrahim has prematurely stepped down as CEO of the National Film Development Corporation Malaysia (FINAS), it was announced yesterday (June 1) on the organisation's social media accounts.
The Malay-language statement said Ibrahim's exit is part of FINAS's plan to restructure and recalibrate its policies to aid the Malaysian film industry to produce quality films with domestic and international market values.
Nasir had taken on the role of CEO for only seven months from November 1 last year till May 31. His appointment was meant to be for two years. FINAS deputy director-general (management), Rozita Waly Ridzuan will take charge in the interim period until a replacement is found.
Malaysian cinema has scored a major breakthrough recently in Cannes. Amanda Nell Eu's Tiger Stripes won the grand prix for best film at Critics' Week, making it a first not just for Malaysia but also for the Southeast Asia region. The feature debut is the first Malaysian film selected for this sidebar and the first Malaysian woman director to play in Cannes.
FINAS has joined the Asian Film Alliance Network (AFAN), which was launched at the Cannes market between seven Asian government agencies to promote cross-country collaborations.