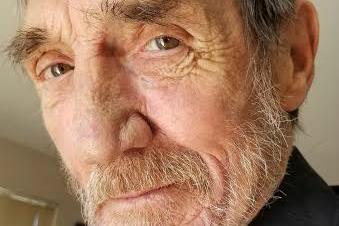 Derrick O'Connor, the Irish character actor who played the villain Pieter Vorstedt in Lethal Weapon 2, has died in Santa Barbara, California, from pneumonia. He was 77.
O'Connor was born in Dublin in 1941 and grew up in London. He had lived in the United States since 1990 and most recently lived in the Santa Ynez Valley, north of Santa Barbara, with his wife Mimi.
O'Connor was perhaps best known in the UK and Australia for starring roles in TV shows Stringer, Fox, The Sweeney, and Knockback, and his US TV credits included Alias, Carnivale, Tracey Takes On, Monk, Murder She Wrote, and Ghost.
He appeared in three Terry Gilliam films – Time Bandits, Brazil, and Jabberwocky – and portrayed Thomas Aquinas opposite Arnold Schwarzenegger in End Of Days. His list of film credits included John Boorman's Hope And Glory and Pirates Of The Caribbean: Dead Man's Chest.
O'Connor was a member of the Royal Shakespeare Company and the Scottish National Theatre, and played numerous lead roles in Edinburgh, Stratford-on-Avon and London's West End.
He starred in UK productions of plays such as The Knack, The Dumb Waiter, and Born Yesterday, and worked with several notable directors including Mike Leigh and Richard Eyre.
His theatre work included directing and producing a presentation of Beckett's Krapp's Last Tape and directing Rock Justice written by Marty Balin of Jefferson Airplane – both in San Francisco. He wrote and directed the Irish docudrama film A Pint Of Plain.
O'Connor was widely admired by colleagues and critics and was noted for often paring down – and sometimes going as far as to fully eliminate – his lines in a scene in order to emphasise the physical aspects of his role.
He is survived by his wife Mimi and son Max. A private celebration of O'Connor's life will takes place in San Francisco.