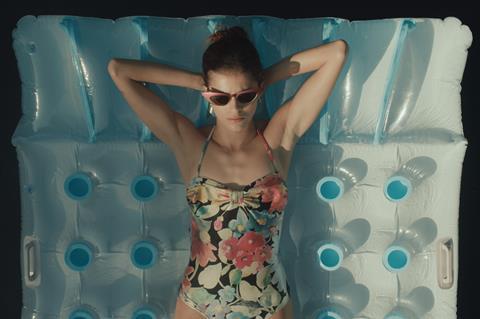 Oscilloscope Laboratories has acquired US and Canadian distribution rights and Curzon has taken UK rights to Italian coming-of-age story Amanda sold by co-producer and Paris-based international sales house Charades.
The debut feature of writer/director Carolina Cavalli premiered in Venice's Horizons Extra section in September before screening in Toronto's Contemporary World Cinema section.
The film follows the titular character, a wealthy, self-absorbed, combative woman in her twenties who is feeling lost after studying abroad, and sets out to rekindle a childhood friendship with a woman who has become a sullen shut-in.
The cast is led by Benedetta Porcaroli, Galatea Bellugi, Michele Bravi, Monica Nappo and Margherita Missoni.
Amanda is produced by Annamaria Morelli and Antonio Celsi from Elsinore Film, Mario Gianani and Lorenzo Gangarossa from Wildside, and Moreno Zani and Malcom Pagani for Tenderstories, in collaboration with I Wonder Pictures and Charades.
Executive producers include Lorenzo De Maio, Andrea Romeo and Charades co-founders Carole Baraton, Yohann Comte and Pierre Mazars. I Wonder Pictures released the film in Italian cinemas on October 13.
Charades co-founder Baraton described Oscilloscope and Curzon as "great tastemakers in their respective markets", adding: "Carolina couldn't have found better homes to profile her very special work."
Oscilloscope's head of acquisitions Aaron Katz said: "Carolina's writing is sharp, dark, and very funny. Her astute directorial hand illuminates Amanda's world with gorgeous details and a spectacular performance from Benedetta Porcaroli. We are excited for audiences to discover this new talent and embrace the revival of hand-knit cardigans."
Curzon acquisitions executive Eleonora Pescio added: "It's such an unusual and surprising portrait of Italy, which we fell in love with instantly and are very proud to bring to UK and Irish audiences."
Baraton negotiated the deal with Oscilloscope's Katz and Curzon's Pescio. Negotiations are ongoing with other key territories.