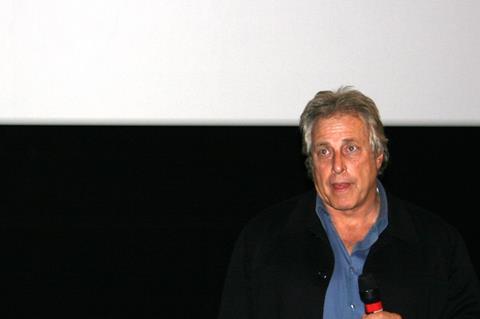 The Producers Guild of America (PGA) will honour producer Charles Roven with the 2018 David O Selznick Achievement Award.
The award celebrates Roven's body of work in film, which includes titles like Christopher Nolan's Dark Knight trilogy, David O Russell's American Hustle, and most recently Patty Jenkins' Wonder Woman, which grossed more than $820m worldwide.
Roven is a producer on the upcoming film Justice League, starring Ben Affleck, Amy Adams, Gal Gadot, Henry Cavill, Amber Heard, Jason Momoa, and Ezra Miller.
Producers Guild Awards chairs Donald De Line and Amy Pascal said: "Chuck Roven is a producer's producer. Whether he's working with fiercely independent voices or within the heart of the studio system, Chuck brings a seriousness of craft and an incredible instinct for story to every set he runs. We're proud to call him our colleague and thrilled to be able to celebrate him and his work at the Awards."
The 2017 recipient of the David O Selznick Award was Irwin Winkler. Previous recipients include David Heyman, Stanley Kramer, Billy Wilder, Clint Eastwood, Jerry Bruckheimer, Brian Grazer, Laura Ziskin, Kathleen Kennedy & Frank Marshall, Scott Rudin, and Steven Spielberg.
"I am grateful to my peers and colleagues at the PGA for recognising me with this award named after true industry legend David O Selznick," Roven said. "It is an incredible honor to be included among such an illustrious and inspiring group of filmmakers."
Roven will receive the award at the 29th Annual Producers Guild Awards presented by Cadillac on January 20, 2018, in Los Angeles.