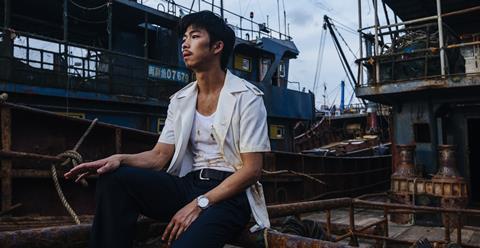 Local war epic Sacrifice held on to the top spot at the China box office over the weekend (November 6-8), grossing $14.3m, according to figures from Artisan Gateway, while Li Xiaofeng's Back To The Wharf came in second with $7.1m in its opening three days.
Sacrifice, was produced to celebrate the 70th anniversary of China's entry into the Korean War, has grossed a cumulative total of $134.2m since opening on October 23.
Executive produced by leading actor-producer Huang Bo, Back To The Wharf tells the story of a former top student returning to the hometown he left 15 years ago following an accident.
Zhang Yu (An Elephant Sitting Still), Song Jia (The Shadow Play) and Wang Yanhui (Dying To Survive) head the cast of the film, which received its world premiere at this year's Shanghai International Film Festival. The film is Li's third following Nezha (2014) and Ash (2016), both of which were selected for Busan and several other festivals.
Patriotic omnibus My People, My Homeland came in third over the weekend, adding a further $4.8m for a cume of $416.7m. It was followed by two Japanese animated features - Digimon Adventure: Last Evolution Kizuna, which took $3.4m for a cume of $16.7m, and Mamoru Hosoda's Mirai, which grossed $1.2m in its opening three days.
US independent title Hellboy opened today (November 9), so didn't appear in the weekend chart, but was topping China's box office as of 3pm Beijing time with $800,000, according to online ticketing platform Maoyan.
The weekend as a whole was down 37% compared to the previous weekend (October 30-November 1) as the string of big titles released around China's National Day holidays in early October has abated.
Films scheduled for release this weekend (November 13) include Disney's The Call Of The Wild, starring Harrison Ford; Tom Harper's The Aeronauts, starring Eddie Redmayne; Hong Kong drama Find Your Voice, with Andy Lau; and Pakistani military drama Parwaaz Hai Junoon.