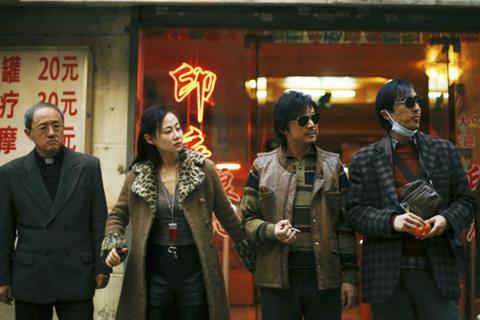 Dying To Survive performed a hat trick as the weekly champion in the period of July 16-22, but lost the weekend to new opener Skyscraper.
The social comedy drama, starring Xu Zheng, hung onto the top spot overall in its third week, adding $61.7m for $412.6m after 18 days. It has moved one notch up to become the fifth highest grossing film of all time in China, surpassing Furious 8. Now all the top five films are local Chinese-language films, with Furious 8 in sixth place.
The opening of Skyscraper has slowed down the momentum of Dying To Survive, which remained as the third highest grossing film of 2018. With more blockbuster titles due to roll out this week, it is quite unlikely to outpace Detective Chinatown 2 for second place, let alone Operation Red Sea.
Universal's action thriller Skyscraper ended the reign of Dying To Survive when it opened on Friday and took the three-day weekend with $46.8m, but settled for second place overall.
Dwayne 'The Rock' Johnson is now one of the most bankable foreign actors in China, with Skyscraper as his third film on release in the market so far this year. It opened about 28% more than Jumanji: Welcome To The Jungle and was almost on par with Rampage.
Jiang Wen's Hidden Man fell to the third with $30.9m for $75.5m after 10 days, surpassing 2014's Gone With The Bullets, the second installment from Jiang's loose trilogy; ahead of English-language animation Magical Circus: Animal Crackers on $3.7m from its first two days.
The rest are mostly holdovers: local gambling adventure Animal World on $3.3m for $72m after 24 days; local family animation New Happy Dad And Son 3: Adventure In Russia on $3m for $19.8m after 17 days; Universal's Jurassic World: Fallen Kingdom on $2.7m for $240.3m after 38 days from an extended run; and Disney/Pixar animation The Incredibles 2 on $1.4m for $49.9m after 31 days.
Two new releases rounded out the top 10: family comedy Show Dogs on $1.2m and animation Gnomeo & Juliet 2: Sherlock Gnomes on $1m, both from their first three days.
Competition will intensify further this week when two Chinese tentpoles, Detective Dee: The Four Heavenly Kings and Hello Mr Billionaire, hit the cinemas on July 27.