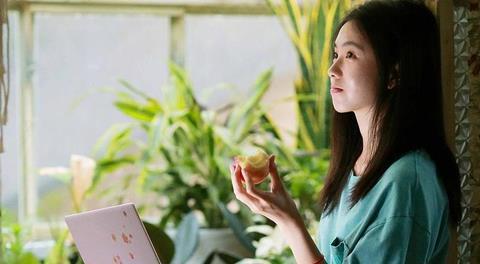 Three local titles boosted the China box office to a record-breaking total of $92m (RMB600m) on New Year's Day 2021, beating the previous record of $55m set on January 1, 2018.
Box office for the rest of the weekend was also healthy. With Han Yan's A Little Red Flower leading the charge, takings over the three days (January 1-3) reached an impressive $199.2m, according to figures from theatrical consultancy Artisan Gateway. The previous weekend (December 25-27) had also been strong with a combined take of $114.8m.
Opening on December 31, A Little Red Flower grossed $80.3m over the three-day weekend, for a cumulative total of $116.6m. Starring Jackson Yee (Better Days) and Zhang Yimou discovery Liu Haocun (One Second), the film revolves around two families and their battle against cancer. Han Yan previously directed breakout hit Go Away Mr Tumor (2015) and CGI-heavy action film Animal World (2018).
Local comedy Warm Hug, which also opened on December 31, came in second over the weekend, grossing $50.4m for a cume of $80.3m. Directed by and starring Chang Yuan (Hello Mr. Billionaire), the film also stars several other popular comedy actors including Shen Teng, Li Qin and Qiao Shan.
While Chinese audiences were showing a preference for emotional or heart-warming content as 2021 got underway, action film Shock Wave 2 has also been performing strongly – coming in third on its second weekend with $33.9m for a cume of $126.6m.
Produced by Hong Kong's Universe Entertainment, the film opened on December 24 and earned $64.5m in its first four days. It reteams Herman Yau and Andy Lau, the director and star of the first Shock Wave, which grossed $63m in China in 2017.
Disney's Soul is also having an encouraging run at the China box office – coming in fourth over the New Year's weekend with $13.8m for a cume of $25.8m. The film, which is garnering rave reviews and ratings on Douban and Maoyan, more than doubled its opening weekend tally of $5.5m (December 25-27) in its second weekend due to strong word-of-mouth.
Guo Jingming's The Yin-Yang Master: Dream Of Eternity came in fifth over the weekend, grossing a further $11.3m for a cume of $68m. However, the fantasy adventure, which Netflix starts streaming outside China on February 5, was pulled from cinemas on Monday (January 4) reportedly over a plagiarism scandal. Guo recently apologised for copying part of a Zhuang Yu novel in his 2003 novel Never Flowers In Never Dreams. When Dream Of Eternity was first released, Chinese netizens said it contained scenes that are similar to 2016 Marvel film Dr Strange.
As of January 4, the two other big releases of December – Dante Lam's The Rescue and Warner Bros' Wonder Woman 1984 – are ranking eighth in the Maoyan chart with a cume of $68.7m, and 13th position with a cume of $25m, respectively. Both films had relatively soft openings in China on December 18.
China ended 2020 as the biggest box office market globally with a combined $3.12bn (RMB20.4bn) according to the China Film Administration, beating North American revenues of $2.28bn (China 2020 box office analysis to follow soon).