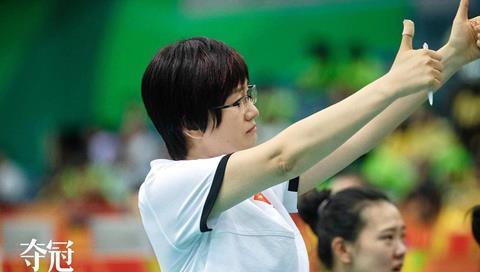 Peter Ho-sun Chan's Leap has vaulted over the competition in its opening weekend at the China box office (September 25-27), grossing $24.8m for pole position in the chart, according to figures from Artisan Gateway.
The film stars Gong Li as Chinese volleyball legend Lang Ping, who coached the China women's national volleyball team to gold medal victory at the 2016 Rio Olympics. It was originally scheduled for release over Chinese New Year, but was pushed back when cinemas were shuttered due to the Covid-19 pandemic.
Distributed by Lian Ray Pictures, Leap made $1.2m of its weekend total from 663 IMAX screens. The film has also been released by Jetsen Huashi in the US, Canada, Australia and New Zealand.
Huayi Brothers' war epic The Eight Hundred came in second over the weekend, taking a further $8.3m for a cumulative gross of $443.5m, making it the biggest film of the year globally.
Warner Bros' Tenet came in third with $1.6m for a cume of $64.7m, followed by Disney's Mulan, also starring Gong Li, which took $1.2m for a cume of $40.1m.
Japanese library title Kikujiro (1999), directed by Takeshi Kitano, came in fifth on its opening weekend with $900,000. As political relations between China and Japan remain strong, it's likely that Japanese films will continue to play a significant role in China's so-called "flat fee" or "buyout" (i.e. non revenue sharing) market in 2020.
China's cinemas are now operating at 75% capacity, up from 50% previously, due to social distancing measures, which should help the rest of the domestic releases lined up for the National Day holidays (October 1-8).
Stanley Tong's Vanguard, starring Jackie Chan, is the first big film out of the gate this week, opening on September 30; to be followed by Enlight's Jiang Ziya: Legend Of Deification (also delayed from Chinese New Year) and Beijing Culture's patriotic omnibus My People, My Homeland, both opening on October 1; an animated version of the Mulan legend (October 3) and comedy Coffee Or Tea? (October 4).