Jason Stratham's Mechanic: Resurrection held onto its weekly lead, while Inferno topped the three-day weekend chart.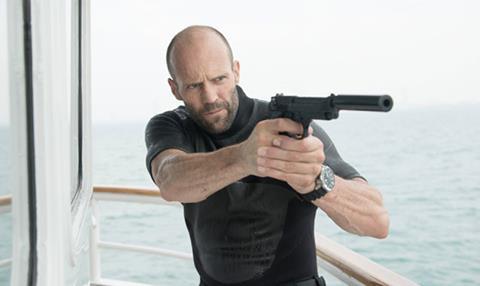 Mechanic: Resurrection held onto pole position at the Chinese box office in the period of Oct 24-30. Jason Stratham's action thriller raked in $19.07m for $43.88m after 10 days, making it the highest grossing foreign film in October.
Sony's Inferno topped the three-day weekend chart although it fell short to Mechanic: Resurrection for the weekly crown. The latest adventure of Tom Hanks' Robert Langdon series, which opened day-and-date as in the US, took $12.70m from its first three days.
Hong Kong's action thriller Operation Mekong was still steady after one month, adding $9.14m from a massive 31-day total of $170.53m. It has surpassed From Vegas To Macau 3 to become the third highest grossing local film and the sixth overall this year.
Mr Donkey opened in fourth place with $8.95m from its three-day opening weekend. The new local comedy is directed by Liu Lu and Zhou Shen who adapted the story from their countryside village-set stage play of the same name. It is produced by Mahua FunAge, the same company behind last year's sleeper hit Goodbye Mr Loser.
Dreamworks animation Trolls launched in fifth place with $4.81m from its first three days. It was followed by holdovers Heartfall Arises on $4.50m for $16.48m after 11 days; Tom Cruise's action sequel Jack Reacher: Never Go Back on $3.17m for $8.82m after 10 days; and I Belonged To You on $1.75m for a 32-day total of $120.93m.
New local comedy Xiaoming & His Friends opened in ninth with $1.05m from its first three days, while Disney's The BFG rounded out the top 10 with $0.95m for $21.25m after 17 days.
The overall box office continued its downwards trend with a drop of approximately 14% last week and approximately 19% for October (as of Oct 30), making it the fifth month this year with negative growth.
The next two months are crucial to set the box office back on track, with an extremely busy slate of both high-profile Hollywood and Chinese titles. The first week of November will see the release of Doctor Strange, Hide And Seek, Someone To Talk To and Crayon Shin-chan: Fast Asleep! Dreaming World Big Assault!, all dated for Nov 4.