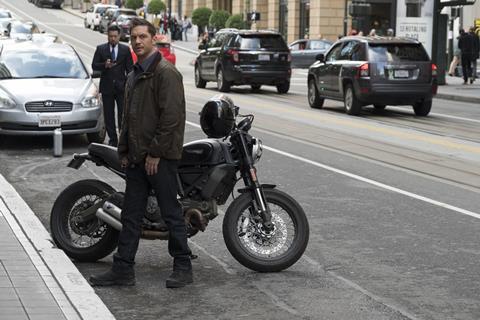 Venom fought off new entrant, the latest Fantastic Beasts to retain both the weekly and weekend box office crown in the period of Nov 12-18. With two Hollywood blockbusters delivering a one-two punch, the Chinese box office rose by 4% week-on-week.
Sony's Venom continued to perform remarkably well in its second week, taking the top spot again with $93.5m. With $203.1m after 10 days, it now ranks as the third biggest superhero film of all time, behind Avengers: Infinity War and Avengers: Age Of Ultron, making China the biggest international market for the film. It has also become China's third highest grossing foreign film of 2018, surpassing Ready Player One.
Warner Bros' Fantastic Beasts: The Crimes Of Grindelwald debuted in second overall with $37m from its three-day opening weekend, marginally below its 2016's predecessor. It took only second place daily over the three days, failing to take even the weekend crown. This second installment of the fantasy franchise ranked number one in nine Asian markets except China.
Rao Xiaozhi's A Cool Fish opened in third with $9.5m from its first three days. A Fool actor Chen Jianbin plays a cop-turned-security guard who tracks down his paralysed sister's kidnappers in this local comedy drama.
Japanese animation Detective Conan: Zero The Enforcer added $5.6m for $17.1m, while Japanese director Shunji Iwa's first Chinese-language film Last Letter, starring Zhou Xun and Qin Hao, added $4.8m for $10.6m, both after 10 days.
Rounding out the charts are local animation Dino King on $1.7m for $3.1m after nine days; disaster film The Hurricane Heist on $0.6m for $13.5m after 17 days; Disney fairy tale The Nutcracker And The Four Realms on $0.4m for $16m after 17 days; Roger Spottiswoode's A Street Cat Named Bob on $0.4m for $7.5m after 17 days and animated musical adventure Smallfoot on $0.3m for $10.7m after 31 days.
More non-Chinese releases are set to open this week, with Ralph Breaks The Internet and Johnny English Strikes Again scheduled for Nov 23.