According to reports, Chinese metal company Anhui Xinke has bought a controlling stake in The Hurt Locker and Dallas Buyers Club outfit Voltage Pictures.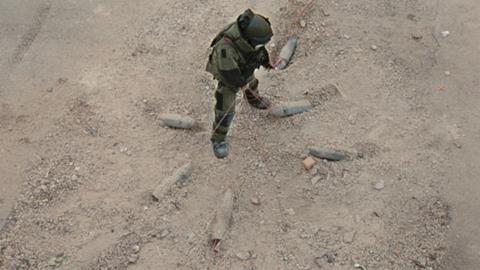 Anhui Xinke New Materials, a Chinese copper-processing firm located west of Shanghai, has acquired a majority stake in Voltage Pictures, the Hollywood production and sales firm behind Oscar-winning films The Hurt Locker and Dallas Buyers Club.
Reuters reports that the metals company announced Sunday (November 13) that it has bought an 80% stake in Midnight Investments, the holding company behind Nicolas Chartier's Voltage, reportedly for 2.39bn yuan ($350.71m).
Anhui Xinke said in the statement that the acquisition of Voltage will enable the firm to strengthen its position in the domestic and international film industry, boosting its profitability.
Voltage could not be reached at time of publication.
Earlier this month, Anhui Xinke established Wotaiji International Media Ltd, based in Hong Kong, to acquire media assets. The copper firm has had no previous apparent links to the entertainment industry.
Anhui Xinke is the latest Chinese corporation to make a splash in the US media landscape.
Earlier this year, Dalian Wanda Group, the Chinese property-to-entertainment conglomerate, acquired Legendary Entertainment in a $3.5 billion dollar deal, adding to its total spend of at least $6.85 billion on non-Chinese entertainment entities within the past four years. In addition, the corporation is seeking to attract Hollywood filmmakers to its newly constructed studio in eastern China with its 40% cash rebate incentive.