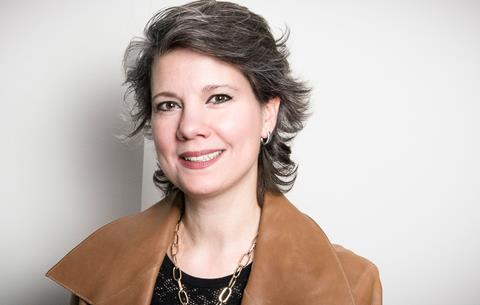 Canadian heritage minister Mélanie Joly on Tuesday (June 26) announced that Christa Dickenson has been appointed Telefilm Canada executive director in a move that was received warmly by the Canadian Media Producers Association (CMPA).
Dickenson currently serves as president and CEO of Interactive Ontario and will serve a five-year term commencing on July 30. She succeeds Carolle Brabant, who stepped down in March after eight years.
The new hire has worked for more than 20 years as a marketing executive in the broadcast, technology, and telecommunications sectors.
"I am delighted with the appointment of Ms. Dickenson," said G. Grant Machum, acting chair of the Telefilm Canada board. "Ms. Dickenson has strong management skills and business acumen, along with extensive policy experience, all of which will be invaluable in leading Telefilm and the industry to see bigger and deliver our new strategic plan. She has had an extensive career in the creative industries beginning with documentary filmmaking and broadcasting, and will be a strong, passionate voice for the film industry. "
"To say that I'm excited to be named the Executive Director of Telefilm Canada is an understatement," added Dickenson. "I cannot wait to be part of an organization that has put Canadian storytellers at the forefront of our culture for over half a century. Working alongside the incredible talent of the Canadian film industry is not only inspiring but also humbling. I look forward to the incredible challenge."
"In appointing Ms. Dickenson to this role, the government has made a strong choice, hiring an individual with a deep understanding of Canada's production sector, as well as of the impact that the global digital shift is having on how content is developed, produced, and viewed by audiences today," said CMPA president and CEO Reynolds Mastin.