Edward Noeltner's sales title about the life and mysterious death of Vincent Van Gogh has proved a popular draw among buyers.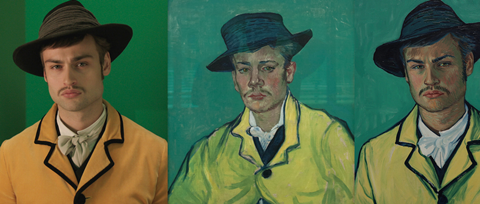 Loving Vincent is recounted through the Dutch post-Impressionist's paintings and the characters that inhabit them. The cast includes Douglas Booth in the lead role and this year's Oscar nominee Saoirse Ronan.
Noelter's team at Cinema Management Group have closed deals in France (TF1), Middle East (Front Row), Switzerland (Praesens), China (Bright East Films), Taiwan (Way Sent international), Hong Kong (Sundream), and Thailand (M Pictures).
Further deals closed in Portugal (Outsider), South Korea (First Run Pictures), Argentina (Impacto Cine), former Yugoslavia (2i Film), Czech/Slovak Republics (Bohemia Motion Pictures), Philippines (Solar Motion Pictures), Greece (Cine Trianon), and airlines (Captive Entertainment.)
Noeltner expects a US deal to close in the next few weeks and said over the past few weeks a short teaser had been viewed more than 70million times. Silver Reel, run by Claudia Blumhuber and Ian Hutchinson, is funding post-production.
The cast includes Jerome Flynn, Helen McCrory, Chris O'Dowd, John Sessions, Eleanor Tomlinson, and Aidan Turner.
Dorota Kobiela and Hugh Welchman co-directs and Welchman produces with Ivan Mactaggart, while David Parfitt and Sean Bobbitt serve as executive producer.
Clint Mansell of Black Swan and Requiem For A Dream fame composed the score.