Oscar-winner signs on to Second World War escape drama that Fortitude International will introduce to Cannes buyers.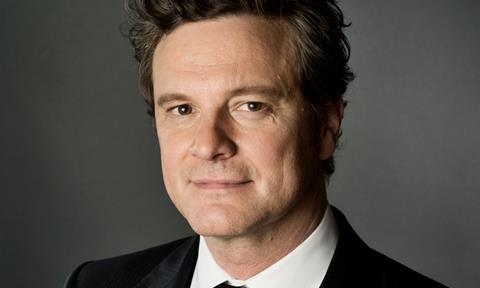 Colin Firth will star in Benjamin's Crossing as Walter Benjamin, the Jewish philosopher who escaped from the Nazis by fleeing across the Pyrenees in 1940.
Pat O'Connor, who worked with Firth on the Un Certain Regard entry A Month In The County, will direct and production is expected to start this autumn.
Benjamin's Crossing is based on Jay Parini and Devon Jersild's adaptation of Parini's novel of the same name.
Benjamin fled his home in Paris and met Lisa Fittko who agreed to help the ailing man escape over the mountains to Spain.
Carl Effenson of Artimage Entertainment produces with Sally Jo Effenson of Joule Films, and Lucas Jarach, along with Fortitude's Robert Ogden Barnum and Nadine de Barros.
Fortitude International, co-founded by de Barros and Barnum, is financing the project and will begin pre-sales in Cannes this week.
The Effensons recently developed and produced the Sundance hit Mudbound.
"Jay and Devon have written a beautiful script, which the producers are honored to support, with Pat O'Connor at the helm," de Barros said.

"The worldwide refugee crisis makes Benjamin's plight as timely now as it was during WWII. It is a great, untold and truly heroic story that must be told."
Fortitude International's Cannes sales slate includes Peter Webber's The Medusa starring Jesse Eisenberg, Pierce Brosnan, and Vanessa Redgrave; Sundance selection Marjorie Prime with Jon Hamm; Fever Heart starring Alexander Skarsgaard and Cara Delevingne; Nomis with Henry Cavill and Ben Kingsley; Ideal Home starring Steve Coogan and Paul Rudd; and Drunk Parents with Alec Baldwin and Salma Hayek.