EXCLUSIVE: Cleopatra Entertainment picks up title from Jinga Films.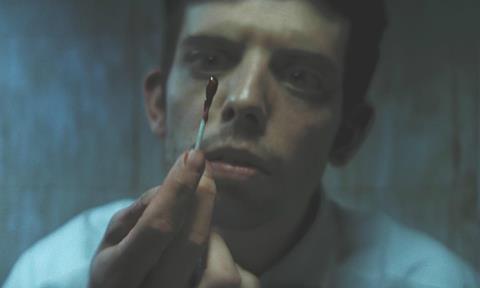 Genre specialist sales agent Jinga Films has closed a series of territory deals on its black comedy-horror The Night Of The Virgin.
Cleopatra Entertainment has acquired rights for North America, while Alamode Entertainment has taken Germany and Austria for its genre label Pierrot Le Fou, Njuta has taken Scandinavia, and MovieCloud has acquired Taiwan.
The Night Of The Virgin stars Javier Badola as a lonely young man who attends a New Years Eve party with the intention of losing his virginity.
After midnight he finds himself alone and rejected until a middle aged woman (Miriam Martin) invites him back to her apartment. What promises to be an epic sexual debut turns into his worst nightmare when he discovers that the woman has a perverse occult agenda.
"I do really enjoy movies where the liquids spew by the tanker-load" said David Marsh, who brokered the deal on behalf of Alamode. "The Night Of The Virgin is great fun indeed".
"The Night Of The Virgin is fast becoming a cause celebre on the genre festival circuit with its bizarre and outrageous depiction of male pregnancy," said Jinga's Julian Richards, "It's the kind of film that gets great word of mouth as its audience try to come to terms with what they have witnessed".