Hollywood rolled out the big guns at Comic-Con on Saturday as Zach Snyder's Batman v Superman: Dawn Of Justice promotion topped the chart of social mentions with 112,108 according to Way To Blue.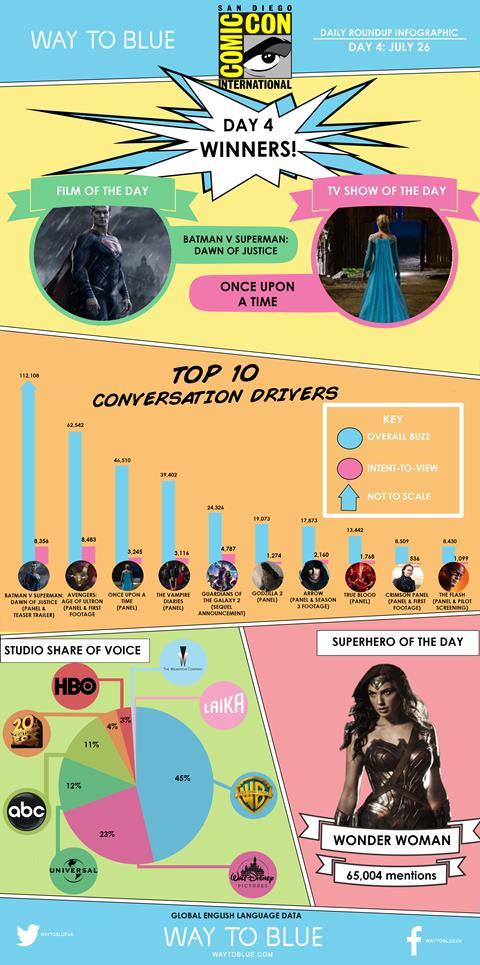 The research group noted that 8,356 mentions, or roughly 7%, expressed intent to view the Warner Bros tentpole.
Marvel Studios' Avengers: Age Of Ultron, generated 62,542 overall mentions and 8,483 or 14% intent-to-view mentions.
Legendary Pictures announcement of Godzilla 2 received 19,073 overall mentions and 1,274 (7%) Intent-to-view mentions, while Skull Island generated 7,850 overall mentions and 544 (7%) intent-to-view mentions.