The top talking point heading into Comic-Con 2014 was The Hobbit: The Battle Of The Five Armies, according to research conducted by Way To Blue.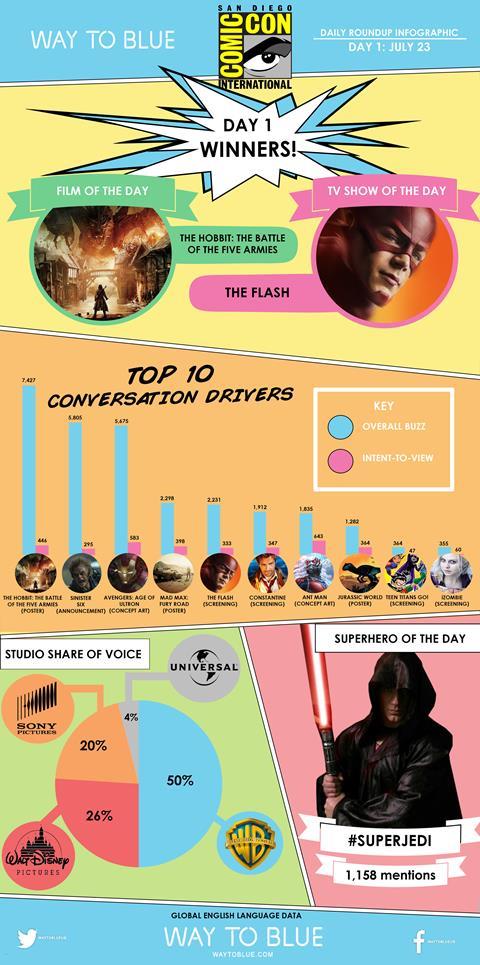 On Wednesday Preview Night (23) Warner Bros released first images for the film, set to open on December 17, and it generated 7,427 mentions on social media.
Way To Blue said those mentions translated into a relatively light 6% or 446 mentions from people who said they intended to view Peter Jackson's upcoming finale in the Warner Bros/New Line/MGM trilogy.
After The Hobbit, Sinister Six ranked as the second most talked-about title after it was announced by Columbia Pictures this week.
The Marvel title drew 5,805 mentions but only 295 intent-to-view comments.
Third was Avengers: Age Of Ultron on 5,675 mentions, translating into 583 messages expressing intent-to-view. That film opens next summer.