Thai drama was nominated for awards at film festivals in Rotterdam and Busan.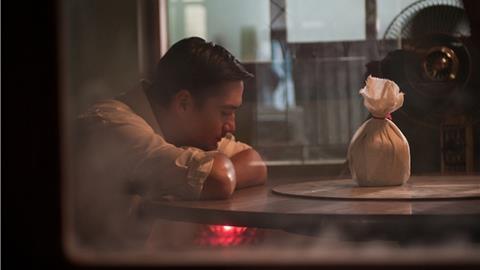 Day for Night has acquired Lee Chatametikool's Concrete Clouds distribution in the UK and Ireland, where it is set for release in early 2015.
Set against the backdrop of Thailand's financial crisis of 1997, it follows four central characters who are brought together after more than a decade apart as a result of a suicide.
Chatametikool's debut featurepremiered at Busan International Film Festival 2013. The film is a Vertical Films production and was co-produced by Thai director Apichatpong Weerasethakul, Soros Sukhum, Anocha Suwichakornpong and Sylvia Chang.
Concrete Clouds also featured in the Tiger Award competition in Rotterdam earlier this year.
Speaking about the UK/Ireland acquisition, director Chatametikool said: "One of the most pressing issues for independent filmmakers is how to build and maintain an audience, especially in today's dwindling market. Day for Night, as a passionate champion of independent cinema, takes a fresh and exciting approach to this challenge.
"By pushing for theatrical release alongside digital online distribution, new audiences can discover our films and watch them in proper venues."
Day for Night launched its distribution arm in early 2013 with the release of Aditya Assarat's Hi-So and will be releasing Nawapol Thamrongrattanarit's first two features 36 and Mary Is Happy, Mary Is Happy this year.
Day for Night's acquisitions of Concrete Clouds and Mary Is Happy, Mary Is Happy mark the first international deals for recently launched Thai sales company Mosquito Distribution.