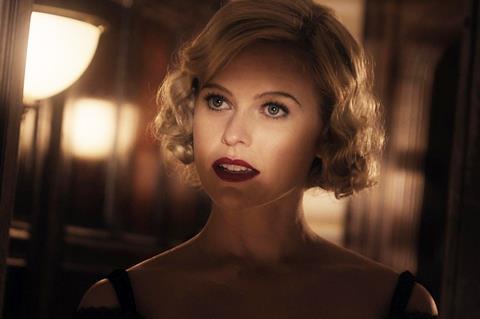 Content Media has come on board to handle worldwide sales on Alice Eve whodunit Bees Make Honey and will launch sales in Toronto next month.
The UK murder-mystery comedy will receive its world premiere at the Raindance Film Festival in London.
Bees Make Honey is set in 1934 and stars Eve as a high society widow who hires a police inspector to probe the murder of her husband at her infamous annual Halloween costume party. Over the course of a riotous party, the inspector discovers the crime is merely the tip of the iceberg.
Starring alongside Eve are Hermione Corfield, Wilf Scolding, Ivanno Jeremiah, Josephine De La Baume, Trevor Eve, Joshua McGuire, Anatole Taubman, and Chloe McClay.
Jack Eve wrote and directed Bees Make Honey and produced with AJ Riach through his XPLOSEVE in association with Flexibon Films. Steve Clark-Hall, Jonathan Feuer, David Moores, Babatunde Soyoye, Rodney Dukes, Jeremy Davidson, Alice Eve and Paul J Morrissey serve as executive producers.
Content's Jamie Carmichael said: "Jack has taken a traditional whodunit format and infused it with a Baz Lurman-like energy, and combined it with a wonderful old school British comedy – along with a very healthy dose of extravagant Broadway snap.
"It's quite a feat and a whole load of fun. We're delighted to be working with Jack and Alice and can't wait to present the film to audiences at Raindance."
Content's international roster includes: comedy Shriver starring Thomas Haden Church, Toni Colette and Giancarlo Esposito; comedy An Actor Prepares with Jeremy Irons and Jack Huston; elevated sci-fi 2067 from Seth Larney; and sci-fi mystery Origin Unknown starring Katee Sackhoff.
Alos on offer are Dan Bush's supernatural heist thriller The Vault starring James Franco, Francesca Eastwood, Taryn Manning and Scott Haze; Manolo Blahnik documentary Manolo: The Boy Who Made Shoes For Lizards; and Maria Callas biopic Callas & Onassis, which teams Noomi Rapace with director Niki Caro.