EXCLUSIVE: UK deal for Sundance title starring Kate Beckinsale and Chloe Sevigny.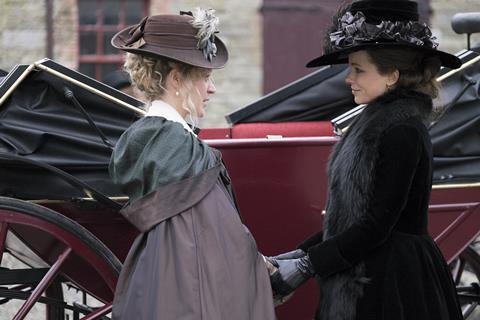 Curzon Artificial Eye has acquired Whit Stillman's period comedy Love & Friendship ahead of the film's premiere at the Sundance Film Festival.
Kate Beckinsale, Chloë Sevigny, Xavier Samuel, Stephen Fry and Emma Greenwell star in the feature, which reunites Beckinsale and Sevigny with Stillman for the first time since 1998 cult classic The Last Days Of Disco.
Based on the Jane Austen novella Lady Susan and set in the 1790s, the story follows beautiful young widow Lady Susan Vernon (Beckinsale) who has come to Churchill, the estate of her in-laws, to wait out the colourful rumours about her dalliances circulating through polite society.
Whilst ensconced there, she decides to secure a husband for herself and for her eligible but reluctant schoolgirl daughter, Frederica (Morfydd Clark).
The waters are troubled by the arrival of the handsome, eligible Reginald DeCourcy (Samuel) and silly but cheerful - and very rich - Sir James Martin (Tom Bennett).
Sevigny plays Lady Susan's friend and confidante Alicia Johnson, with Fry as her husband, the "very respectable" Mr Johnson.
The deal was negotiated with Protagonist Pictures.
Louisa Dent, MD of Curzon Artificial Eye, said: "Love & Friendship is a cinematic treat full of wit, charm and plenty of laugh out loud moments. Whit has delivered something that will delight fans of Jane Austen and his own, sure to be growing, fanbase."
Amazon Studios snapped up US rights to the Sundance title last year.
The film is produced by Damsels In Distress and Metropolitan director Stillman, Katie Holly and Lauranne Bourrachot, and co-produced by Raymond van der Kaaij.
It is a Westerly Films production in association with Blinder Films, Chic Films, Revolver Films, Irish Film Board, Arte and the Netherlands Film Fund.
Filming took place in Ireland in February 2015.