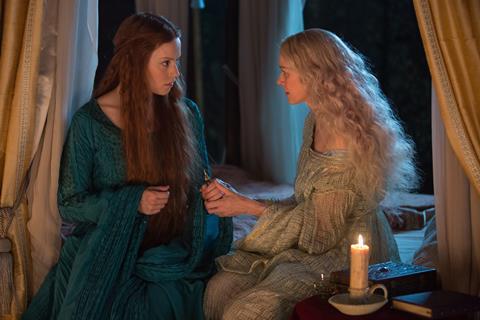 IFC Films is acquiring US rights from Covert Media to Ophelia, the reimagining of Shakespeare's Hamlet that stars Daisy Ridley from the Star Wars franchise alongside Naomi Watts and Clive Owen.
Australian filmmaker Claire McCarthy directed from Semi Chellas' adapted screenplay based on the novel by Lisa Klein. IFC plans a theatrical release this year on the drama, which takes place in the original play's Danish setting and uses contemporary dialogue.
Ophelia premiered at Sundance 2018 and switches the focus to Hamlet's potential wife, here presented as a rowdy, motherless girl who turns up at Elsinore Castle and becomes the most trusted lady-in-waiting to Queen Gertrude (Watts).
Love blossoms with Hamlet, but when the prince seeks revenge after his father is murdered, Ophelia struggles to protect a dangerous secret and is forced to choose between her true love and her own life.
George MacKay portrays Hamlet, while Owen plays Claudius, Hamlet's treacherous uncle and second husband to Gertrude. Daniel Bobker produced Ophelia alongside Ehren Kruger, Sarah Curtis, and Covert Media CEO Paul Hanson. Covert's Elissa Friedman, Sasha Shapiro, and Anton Lessine served as executive producers with Bert Marcus, who co-financed the project.
IFC's executive vice-president of acquisitions and productions Arianna Bocco brokered the deal with Linda Benjamin at Covert Media, and CAA. Covert Media handles international sales.