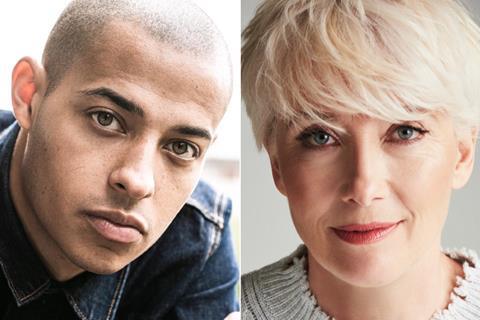 Rising Irish actor Daryl McCormack has signed to star with Emma Thompson in Sophie Hyde's Good Luck To You, Leo Grande, which will begin shooting in early March.
McCormack will play a sex worker in his 20s hired by a former teacher who longs for the adventure, human connection and good sex that were missing from her stable but stale marriage.
Filming will take place in Norwich, southern England. Cornerstone is handling international sales and distribution, having brought the film to market at November's virtual American Film Market. CAA Media Finance co-represents US sales rights.
McCormack recently appeared in Pixie opposite Olivia Cooke and Ben Hardy; his upcoming work includes the season finale of Peaky Blinders and Amazon TV series Wheel Of Time.
52 Tuesdays and Animals filmmaker Hyde is directing from a script by UK writer, actor and comedian Katy Brand. Adrian Politowski of the film's financier Align is producing, with Debbie Gray from Genesius Pictures.
The executive producers are Martin Metz, Nessa McGill and Nadia Khamlichi of Align, Julian Gleek of Genesius, Alison Thompson and Mark Gooder of Cornerstone, and Brand.
The film is the first joint project between Cornerstone and Genesius, with the companies also partnering in Australian production and distribution firm The Reset Collective, which launched last May.