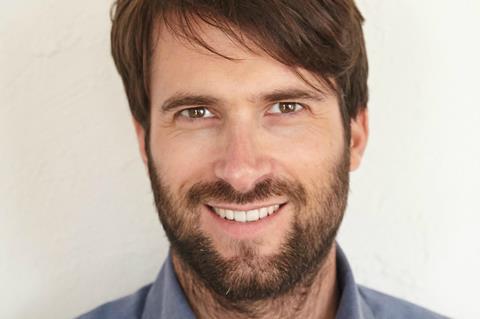 Los Angeles–based data and analytics platform Cinelytic has secured $2.25m investment from Thai film fund T&B Media Global to improve its evaluation of content.
Cinelytic's entertainment-focused AI and project management platform analyses content and forecasts performance as early as script stage. The service is available at a range of costs to clients from studios to independent producers.
"We are witnessing a seismic shift in the entertainment industry," said Cinelytic co-founder and CEO Tobias Queisser (pictured). "While rapid technological advances have disrupted the traditional entertainment industry, they have also created huge opportunities.
"By using the latest in machine learning, and cloud-based technology, we are able to provide the entertainment industry with game-changing insights in real time. This investment enables us to expand Cinelytic's platform for film [and] TV and explore further cross-verticals. We are delighted to have partnered with T&B Media Global, who share and support our vision."
T&B Media Globa CEO Dr. Jwanwat Ahriyavraromp said: "Companies in industries across the world have to begin with a data-driven approach. Understanding the pros and cons of all scenarios should be foundational to any enterprise, and the same applies to entertainment.
"Cinelytic aggregates massive amounts of entertainment-based data and uses AI to provide invaluable analysis of potential returns for storytellers. It is a tool that will revolutionize how stories get told and launched into the market. We are very pleased to help be a part of this future-forward solution."
Queisser's partners at privately backed Cinelytic are former rocket scientist Dev K Sen, and recently appointed COO Christian Monti, a former executive at Warner Bros.