They join Naomi Kawase and Lucrecia Martel for the second edition of the Doha event.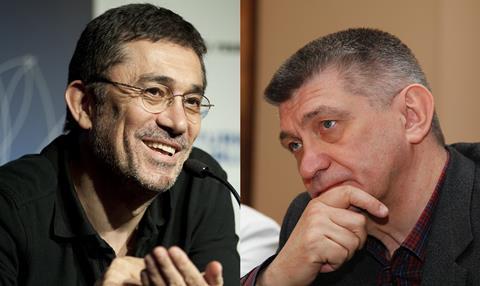 The Doha Film Institute (DFI) has named its 2016 Qumra Masters: Turkish filmmaker Nuri Bilge Ceylan (Once Upon A Time In Anatolia, Winter Sleep) and Russian filmmaker Alexander Sokurov (Faust, Russian Ark).
The pair join the previously announced Naomi Kawase (Still The Water) and Lucrecia Martel (La Ciénaga) for the second edition of Qumra, which will take place March 4-9.
Qumra is a DFI initiative designed to support the development of emerging filmmakers from Qatar, the surrounding region, and around the world.
In their role as Qumra Masters, Ceylan and Sokurov will participate in a series of masterclasses and one-on-one sessions with participating industry professionals. A selection of their films will also be screened for Doha audiences throughout the event.
Previous Qumra Masters include Gael Garcia Bernal, Cristian Mungiu and Danis Tanović.
Fatma Al Remaihi, CEO of DFI said: "We are proud to welcome Nuri Bilge Ceylan and Alexsandr Sokurov to Qumra. They have each created a distinctive body of work and a cinematic legacy for generations to come. They are an inspiration, not only to the emerging filmmakers whose work will be mentored through Qumra, but to us all."