Bafta-nominated filmmaker updates on next project, which will chronicle the sex trade in Paris.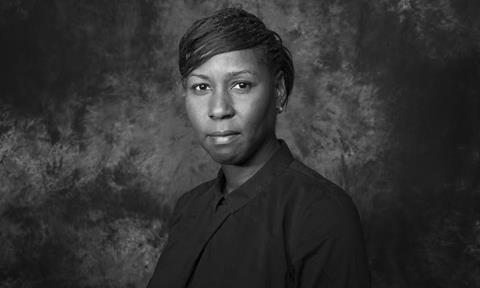 Dionne Walker is riding high this year after receiving a Bafta nomination in the Outstanding British Debut category for documentary The Hard Stop.
The film told the story of the 2011 London riots, which were sparked by the death of Mark Duggan at the hands of armed police.
Walker produced that doc with director George Amponsah and she is now plotting her own feature debut as a director, Invisible Woman 2.0 (on which Amponsah is a co-producer), which is participating in the MeetMarket at this year's Sheffield Doc/Fest.
Speaking to Screen from Paris, where she is researching the new film, Walker says that while the Bafta recognition was "amazing" and will hopefully ramp up interest in her projects, she sees Invisible Woman 2.0 as a "different beast" because she is directing.
Invisible Woman 2.0
Walker's approach to filmmaking is guerrilla in nature, and she favours a hands-on, immersive approach to involving herself with her subjects.
Invisible Woman 2.0 will tell the story of the sex trade in the 21st century.
It follows a young woman from West Africa who is trafficked to Paris to work as a sex worker. "She thought she had left a living hell and was coming to paradise, but she's found the situation here isn't much better," says Walker.
The film will be a hybrid documentary that mixes real-life footage with fictionalised sequences to recreate true events.
Walker first encountered her subject matter in Paris in 2013 and the experience seeing sex workers first-hand made her feel "complicit" in the issue.
"I've not been able to let it go. I saw vans of young West African girls on the edge of Paris," she says, "It's so apparent that we need to raise awareness of these circumstances, when you consider how many there are and how young they are."
She also feels a personal connection to the struggles of the girls in question. "I'm a child of the transatlantic slave trade," she said, "If that seems like too distant a past then consider the immigrant experience in Europe now. Invisible Woman 2.0 is me negotiating the 21st century as a black European citizen."
During her recent trip to Paris, Walker has been scouting for non-professionals to play the lead role. "I've met some really interesting potentials, in a sense I'm going through a casting process," she says.
Walker said that she has attracted two further producers to the project in the form of Nick Ware (Becoming Cary Grant) and Catherine Simeon, who collaborated on 2016 HotDocs title Sour Grapes.
Further crew attached to the project include editor Mdhamiri Nkemi and co-writer Joy Gharoro Akpojotor.
Walker will be in Sheffield to present some initial footage from the project, including a promo trailer. She's seeking further partners to help develop and finance the film further.
While Walker's focus for the foreseeable future will be on Invisible Woman 2.0, she is also developing other projects.
One of these is a new film with her Hard Stop director Amponsah, which will focus on the Sapeurs, the fashion moguls from the Congo who Amponsah featured in his 2004 documentary The Importance Of Being Elegant.