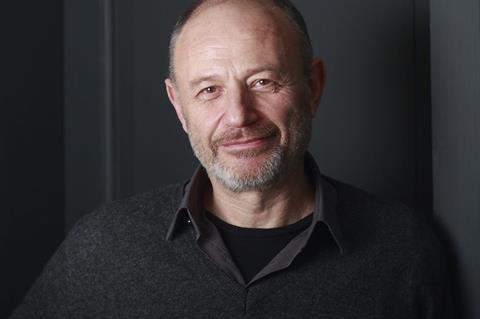 The French Directors Guild (Société des Réalisateurs) has announced the reappointment of Edouard Waintrop as artistic director of Directors' Fortnight for a seventh consecutive year but revealed that he will be stepping down after the 2018 edition.
"We're pleased that he is the maître d'oeuvre in this important moment in our history in terms of visibility, attendance and trust from industry players," the body said in a statement.
"As believers in alternation, it is this success that allows us today to embark on the challenge of welcoming a new figure to head up Directors' Fortnight in 2019," it continued.
There was no word on who was in the frame for the job in 2019.
That edition will mark the 50th anniversary of the parallel, non-competitive sidebar created in the wake of the student and worker protests of 1968 as an alternative to the Official Selection which was perceived as being in the hands of the establishment.
Waintrop, a respected film critic who previously ran the International Film Festival of Fribourg in Switzerland, was first appointed as artistic director in 2012, replacing Frédéric Boyer.
Under Waintrop's directorship, the sidebar's profile has risen with its selection sometimes challenging that of the Official Selection in terms of the experience and stature of some of the directors attending and buzz around the titles playing in the line-up.
Recent editions have seen Official Selection stalwarts Arnaud Desplechin and Claire Denis open the fortnight with My Golden Days and Let The Sunshine In respectively.
Other coups include programming a screening of Bruno Dumont's TV Lil'l Quinquin. The detective tale parody TV series marked a turning point in the director's career and it was also one of the first times a TV series had been showcased on the Croisette in the context of the film festival.
Waintrop's open love of genre has also seen Directors' Fortnight welcome a number of arthouse genre titles such as Sightseers, We Are What We Are, and These Final Hours.
The French Directors Guild expressed its gratitude to Waintrop for all that he had done.
"We extend our gratitude and friendship to Edouard Waintrop who will know in his final year, as he has done from the beginning of his mandate, how to accompany the films with attention, warmth and intelligence, supported by his team and the selection committee."
Previous artistic directors comprise founding chief Pierre-Henri Deleau, Marie-Pierre Macia (the only female chief to date), Francois Da Silva, Olivier Père and Boyer.