Bob Iger on Wednesday issued a statement after law enforcement officers in Florida confirmed the two-year-old snatched by an alligator at a Disney resort on Tuesday night had been found dead.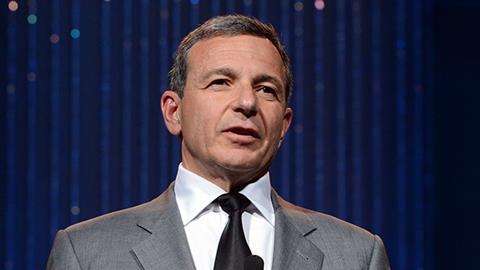 Police divers found the body of Lane Graves about 16 hours after the youngster, on holiday with his family from Nebraska, was taken by the reptile while he stood by a lagoon at Disney's Grand Floridian Resort & Spa in Orlando, near Magic Kingdom Park.
"As a parent and a grandparent, my heart goes out to the Graves family during this time of devastating loss," said The Walt Disney Company chairman and CEO Iger.
"My thoughts and prayers are with them, and I know everyone at Disney joins me in offering our deepest sympathies."
Orange County sheriff Jerry Demings told a press conference on Wednesday morning that the child's body had been found "intact" and that he had most likely drowned. An autopsy will determine the official cause of death.
According to reports the alligator, believed to be between four and seven feet long, struck around 9pm during an outdoor film screening while the youngster waded in about a foot of water at the Seven Seas Lagoon.
The boy's father received minor lacerations as he and his wife jumped into the water and attempted to pull their child from the alligator's mouth.
A wide search of the lagoon began immediately and the child was finally discovered on Wednesday morning in about six feet of water roughly ten to 15 yards from where he had been snatched.
By Wednesday morning Disney had taken the decision to close all beaches in the resort area as a precautionary measure. Demings said there had been no previous reports of attacks on people by alligators at the resort.
The man-made lagoon is connected by canals to larger bodies of natural water in the area.
Florida is home to approximately 1.3million alligators. According to the Florida Fish And Wildlife Conservation Commission there have been 383 documented alligator bites in the state since 1948 including 23 fatal attacks.