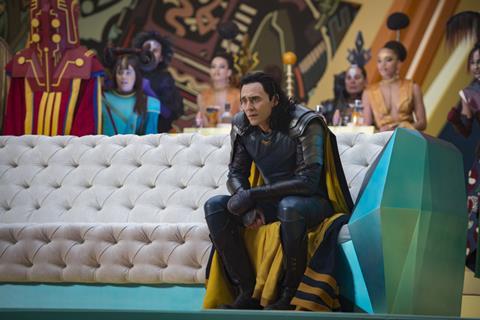 UPDATE: The Walt Disney Company has reversed its press screening ban on journalists from The Los Angeles Times following an outcry.

The conglomerate announced its decision on Tuesday, hours after four critics groups including the Los Angeles Film Critics Association blasted the 'blackout' and said they would disqualify Disney films from awards consideration while the press screening ban endured.
The Toronto Film Critics Association added its support after the four groups denounced Disney's policy.
"We've had productive discussions with the newly installed leadership at The Los Angeles Times regarding our specific concerns, and as a result, we've agreed to restore access to advance screenings for their film critics," a Disney spokesperson said on Tuesday.
EARLIER STORY: Following Disney's 'blackout' of the Los Angeles Times, four US critics associations have released a statement denouncing the studio's boycott.
A joint statement from four associations – the Los Angeles Film Critics Association, New York Film Critics Circle, Boston Society of Film Critics and National Society of Film Critics – said they would take Disney films out of awards consideration until the blackout had been "rescinded".
It follows the revelation by the The Los Angeles Times last week that it had been blocked from advance screenings of Disney films, which came after an investigative report by the paper into Disney's complex business ties with Anaheim, the city where Disneyland is based.
"The members… jointly denounce the Walt Disney Company's media blackout of the Los Angeles Times," the statement said.
"Furthermore, all four critics' organizations have voted to disqualify Disney's films from year-end awards consideration until said blackout is publicly rescinded."
It adds: "Disney's actions, which include an indefinite ban on any interaction with The Times, are antithetical to the principles of a free press and set a dangerous precedent in a time of already heightened hostility toward journalists.
"It is admittedly extraordinary for a critics' group, let alone four critics' groups, to take any action that might penalize film artists for decisions beyond their control.
"But Disney brought forth this action when it chose to punish The Times' journalists rather than express its disagreement with a business story via ongoing public discussion. Disney's response should gravely concern all who believe in the importance of a free press, artists included."
The blackout was explained by the paper last week after a review of Thor: Ragnarok failed to appear in its pages, with the Times writing: "This year, Walt Disney Co. studios declined to offer The Times advance screenings, citing what it called unfair coverage of its business ties with Anaheim."
Disney accused The Times of "biased and inaccurate" coverage of its relationship with the city, which is part of the LA metropolitan area, though the paper defended its coverage and said it would continue to cover Disney films when they become available to the public.