Watch behind-the-scenes footage from Star Wars: The Last Jedi here.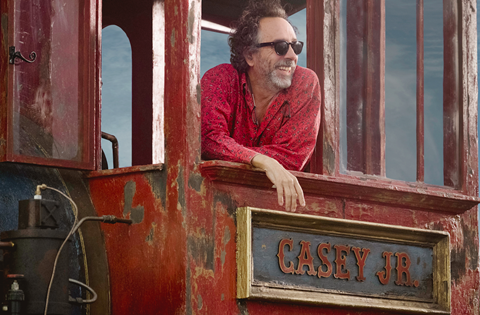 Star Wars: The Last Jedi director Rian Johnson showed behind-the-scenes footage from his upcoming December tentpole and brought some of his stars on to the stage at D23 in Anaheim, California, on Saturday.
Mark Hamill, Daisy Ridley, John Boyega, Gwendoline Christie, Kelly Marie Tran, Laura Dern and Benicio Del Toro joined the director and Walt Disney Studios chairman Alan Horn.
Lucasfilm chief Kathleen Kennedy and Ram Bergman are producing Star Wars: The Last Jedi, with J.J. Abrams, Tom Karnowski and Jason McGatlin serving as executive producers. The film is set to open in US on December 15.
Horn brought Kevin Feige to the stage for a sequence on Marvel Studios' Avengers: Infinity War, which opens on 4, 2018, and is directed by Anthony and Joe Russo.
The release will mark Marvel Studios' tenth anniversary and Feige unveiled the official 10th anniversary logo before ushering on to the stage Robert Downey Jr., Chris Hemsworth, Mark Ruffalo, Anthony Mackie, Elizabeth Olsen, Paul Bettany, Benedict Cumberbatch, Tom Holland, Chadwick Boseman, Josh Brolin, Don Cheadle, Sebastian Stan, Dave Bautista, Karen Gillan and Pom Klementieff.
Fans were then treated to an exclusive early look at footage from the movie, introduced by Joe Russo.
Saturday's D23 sessions also saw A Wrinkle in Time director Ava DuVernay join cast members Oprah Winfrey, Reese Witherspoon, Mindy Kaling, Chris Pine, and newcomer Storm Reid on stage to introduce a first look at the teaser trailer ahead of the release on March 9, 2018. The adventure based on Madeleine L'Engle's time-travel adventure also stars Gugu Mbatha-Raw, Michael Peña, Levi Miller, Deric McCabe, André Holland and Rowan Blanchard, and Zach Galifianakis.
Los Angeles-based street dancer Lil Buck showed the crowd his 'jookin' moves in a sequence on fantasy tale The Nutcracker And The Four Realms. Keira Knightley stars as the Sugar Plum Fairy, alongside newcomer Mackenzie Foy, Helen Mirren, Morgan Freeman, and a special performance by ballet superstar Misty Copeland. Lasse Hallström directs and the film is scheduled to open on November 2, 2018.
Emily Blunt took to the stage with director-producer Rob Marshall to show first-look footage from her starring role in Mary Poppins Returns, the original musical sequel to Disney's 1964 Mary Poppins. Lin-Manuel Miranda also stars and the film is set for December 25, 2018.
Walt Disney Studios president of motion picture production Sean Bailey confirmed three films underway: Niki Caro directing a live-action version of Mulan; Dwayne Johnson starring in theme park ride adaptation Jungle Cruise; and Guy Ritchie's Aladdin with Will Smith as the Genie.
Tim Burton (pictured) sent a video message from the UK where shooting has begun on his live-action reimagining of Disney's 1941 animated classic Dumbo. Colin Farrell stars and the film is set to open on March 29, 2019.
Horn and Bailey joined Jon Favreau to tee up a special look at the latter's live-action take on Disney's 1994 classic animation The Lion King. Recent Emmy nominee Donald Glover stars as Simba, and James Earl Jones as his father and head of the pride, Mufasa. The Lion King is expected on July 19, 2019.