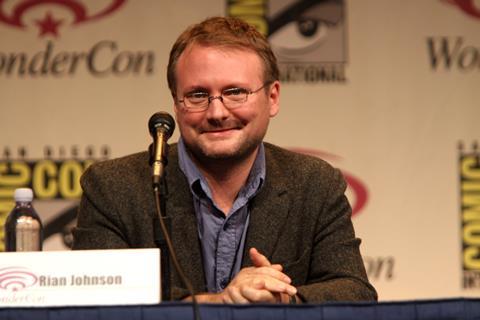 Rian Johnson, whose Star Wars: The Last Jedi is set to open through Buena Vista on December 15, will create a new trilogy set in the Stars Wars universe and will write and direct the first instalment.
The Walt Disney Company CEO Bob Iger announced the news during an otherwise disappointing fourth quarter earnings call on Thursday (November 9), adding that the company also plans a live-action Star Wars series that will run on its upcoming streaming service.
The platform is expected to launch at the end of 2019 and will initially cost "substantially" less than the $10.99 that Netflix subscribers pay, due to what will at first be a smaller inventory.
Iger said the streaming platform would also carry TV series based on Pixar hit Monsters Inc. and Disney Channel's High School Musical franchise, as well as an original Marvel property.
Johnson and producing partner Ram Bergman will get to work on a live-action trilogy involving new characters and said in a statement: "We had the time of our lives collaborating with Lucasfilm and Disney on The Last Jedi. Star Wars is the greatest modern mythology and we feel very lucky to have contributed to it. We can't wait to continue with this new series of films."
"We all loved working with Rian on The Last Jedi," Lucasfilm president Kathleen Kennedy said. "He's a creative force, and watching him craft The Last Jedi from start to finish was one of the great joys of my career. Rian will do amazing things with the blank canvas of this new trilogy."
The partnership is a welcome one for Kennedy following an unlucky run with Star Wars directors in 2017. In June she parted ways with Phil Lord and Christopher Miller on Solo: A Star Wars Story, ostensibly over creative differences. Ron Howard was brought in to complete the film, which is scheduled to open on May 25, 2018.
In September Lucasfilm said goodbye to Star Wars: Episode IX director Colin Trevorrow and brought on J. J. Abrams. That film is due out on December 20, 2019.
The Star Wars news buoyed Disney stock by 1% from the $103.57 Thursday closing price after Disney reported subscriber losses in its cable business.