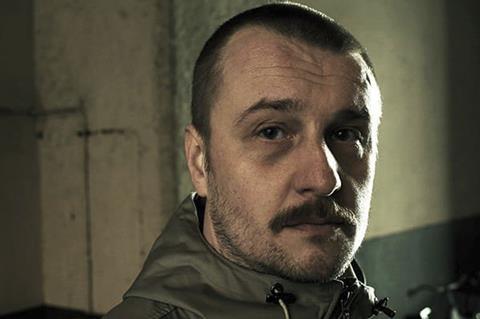 Finnish filmmaker J.-P. Valkeapää is developing his English-language debut, the thriller Comeback for which Charades has boarded international sales.
Now at script stage, the film will follow a worn-out filmmaker who has a masterplan for a comeback – he will track down an active serial killer and make a documentary about him. He persuades his estranged sound engineer daughter to help and a bloody mess ensues.
Valkeapää described the script as "an intense thriller with more than a few morbid laughs – a film about death and redemption."
Finland's Elokuvayhtio Komeetta will produce the title. The company has just produced Valkeapää's crime-comedy Hit Big, which had its international premiere in competition at Tallinn Black Nights Film Festival this week.
Valkeapää is planning to shoot the film in 2024 or 2025, with an international cast, in an English-speaking territory.
Local Hit
Having debuted in Finland earlier in November before its festival debut in Tallinn, Hit Big is Valkeapää's first feature to premiere in his home region. His first feature The Visitor debuted in Venice's Giornate degli Autori in 2008, as did 2014 mystery They Have Escaped in 2014; before romance Dogs Don't Wear Pants started in Cannes Directors' Fortnight in 2019.
Hit Big is set amongst the Finnish ex-pat community in Fuengirola on the Costa del Sol in Spain. When an alcoholic former beauty pageant contestant discovers that her ex-husband is about to get out of jail and is planning a dream life with his transgender lover, she set off to get a share of his hidden loot.
The director was pleased with the response to the Tallinn screening on Friday, November 18, having been "a little bit scared" about how an Estonian audience would react "because they are the world's foremost experts on Finnish alcoholics."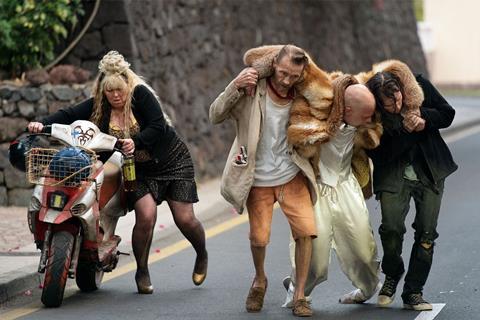 "There was a lady who laughed through a scalping scene from beginning to end – I will never forget that happened," he said.
Valkeapää found initial inspiration for the story in a photo of a Finnish woman in a Fuengirola bar during winter, sat on a roof terrace wearing a duffel coat drinking a beer. "Her gaze, how her eyes looked, shocked me," he said. "She was looking to the bottom of the pint and seeing her past or present or future there. This image didn't leave me in peace."
He wrote a treatment across a few days in late 2019, followed by a full script in just two months in early 2020, with "very few changes after the first draft". Covid didn't slow the process down too much; financing came together over the next 18 months, with a 30-day shoot on location in Fuengirola in autumn 2021.
The biggest challenge was sourcing crew from all over Europe, with the rise of major streamers on the continent pushing up prices. "We had Spaniards, Swedes, Estonians, Germans, Italians," said Valkeapää, who confirmed that the different crew all flew in from their respective nations. "Everybody talking in broken English – it's evident that there will be communication problems.
"The biggest problem was the production amount that had risen in Europe due to the streaming services upping their productions – it was really hard to find proper workforce there. Not all posts were the best – it was a bit of a struggle, the whole shoot."
Co-production
The film is a Finnish-Estonian co-production through Estonia's Stellar Film. Separated by just 52km across the Gulf of Finland, Valkeapää said the two countries are "natural co-production partners". The collaboration had begun before Stellar came on board through the casting of Estonian actor Pääru Oja; and continued once Stellar joined, with funding from the Estonian Film Fund and Cultural Fund of Estonia, plus Estonian cinematographer Meelis Veeremets and makeup designer Kaire Hendrikson.
Alcohol features prominently in Hit Big, especially through the characters of Marjaleena, the beauty pageant contestant; and her sidekick Miko. "It's hard acting drunk," noted Valkeapää. "Outi Mäenpää and Ilkka Heiskanen are extremely experienced actors, who can do everything from Ibsen to a farcical comedy."
The duo's main question was "how drunk is this character? What's the blood alcohol level?" said the director, before the actors made the figures their own through "the small things – they showed me how the character could be so awesome."
"It's impossible to act drunk when drunk," said Valkeapää. "The normal psychological thing for a person when drunk is to try to regain control, and in the end you can't. With drinking, you lose the edge, you lose your rhythm, and it worsens the performance – it's no use."
Charades also represents sales on Hit Big, which Scandinavian Film Distribution will release in Finland.