The Dubai International Film Festival (DIFF) has unveiled the final titles in the Muhr Feature competition line-up of its 14th edition, running Dec 6-13 this year.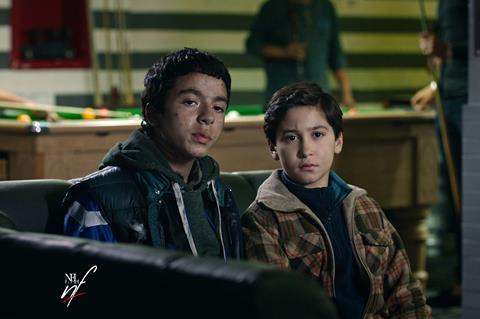 A total of 18 films hailing from the Arab world will play in the selection, featuring seven world premieres. All the other titles are international or regional premieres.
The new additions include Tunisian director Sarra Abidi debut feature Benzine, following a couple as they anxiously wait for news of their son who has left for Italy from Tunisia via an illegal route.
Celebrated Emirati poet and filmmaker Nujoom Alghanem will unveil her latest documentary Sharp Tools in the strand.
Like many of Alghanem's past works it will explore the cultural cross currents in the Gulf, as tradition and modernity meet, through a portrait of late Emirati artist Hassan Sharif, a pioneer of conceptual art in the region.
In another world premiere, Iraqi-Canadian filmmaker Baz Shamoun will compete with 73 Degrees Celsius.
The feature documentary follows three Iraqi children from different ethnic backgrounds whose lives were changed forever by the 2003 US-led invasion of Iraq.
Shamoun documents their travel from their homeland to a small humanitarian community in Germany, led by Yazidi humanist Hadi Baba Sheikh.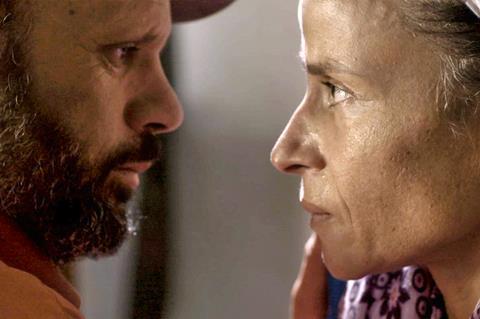 There, the three become friends and promise to see each other again after their return to Iraq, but the meeting in 2014 never occurs due to the rise of ISIS.
The feature was backed by DIFF's post-production Enjaaz support for non-fiction film.
British-Iraqi filmmaker and photographer Koutaiba Al-Janabi will premiere Stories Of Passers Through - a personal account of his own journey when he fled Iraq and the toll it took on his own sense of identity and belonging.
Al-Janabi's critically-acclaimed debut feature Leaving Baghad won a British Independent Film Award in 2011.
British-Tunisian director Claire Belhassine will compete with The Man Behind The Microphone, revolving around the late, popular Tunisian musical star Hedi Jouini, whose songs continue to inspire revolutionaries and conservatives alike.
The documentary spins off the fact that UK-raised Belhassine only recently learned of her grandfather's fame.
On the fiction front, Moroccan director Nour-Eddine Lakhmari will internationally premiere Burnout, the third picture in his Casablanca-set trilogy revolving around a set of interconnected characters after Zero and Casanegra.
French-Tunisian filmmaker Nacer Khemir will world premiere Whispering Sands revolving around a Canadian woman of Arab descent, travelling to the Tunisian desert in search of closure on a difficult personal secret, and her storytelling guide, whose life is more closely linked to his passenger than either of them can imagine.
Other new additions include Syrian director and scriptwriter Ziad Khalthoum's Taste Of Cement about Syrian constructions workers confined to building sites in Lebanon while war rages back home. The film is nominated for a European Film Academy Documentary Award - Prix Arte.
Algerian filmmaker Sofia Djama's debut feature film The Blessed completes the Muhr Feature line-up.
The contemporary drama – exploring the Algerian psyche two decades after Algeria's 1988 Civil War, premiered at Venice Film Festival in the Horizons sidebar in September where co-star Lyna Khoudri won best actress.
The 18 titles will compete for six awards including best Muhr fiction feature, best Muhr non-fiction feature for prizes worth a total of $78,000.
DIFF's artistic director Masoud Amralla Ali Ali noted he was heartened by the fact that a number of the directors in competition had previously attended the festival with short films earlier on in their careers.
He also highlighted the strong showing by female directors.
"The number of female filmmakers from the region joining the 2017 category is wonderful to see, as they use the medium of film to share their voice and perspectives," he commented.
Antoine Khalife, director of DIFF's arab programme, added: "With captivating storytelling and engaging themes; from identity and despair, to hope and sacrifice, each film takes us on its own journey of discovery."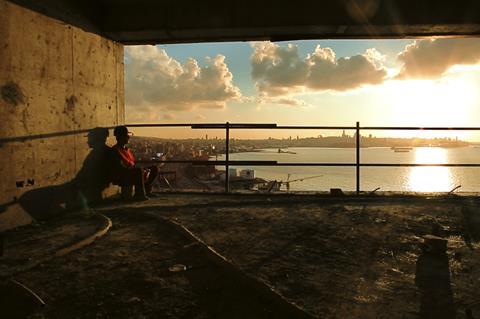 The full DIFF 2017 Muhr Feature Awards line-up
73 Degrees Celsius (Dir: Baz Dinka Shamoun)
Benzine (Dir: Sarra Abidi)
Burnout (Dir: Nour-Eddine Lakhmari)
Cactus Flower (Dir: Hala Elkoussy)
Heaven Without People (Dir: Lucien Bourjeily)
Last Men In Aleppo (Dir: Feras Fayyad)
Panoptic (Dir: Rana Eid)
Razzia (Dir: Nabil Ayouch)
Sharp Tools (Dir: Nujoom Alghanem)
Stories of Passers Through (Dir: Koutaiba Al-Janabi)
Taste Of Cement (Dir: Ziad Khalthoum)
The Blessed (Dir: Sofia Djama)
The Journey (Dir: Mohamed Jabrah Al-Daradji)
The Man Behind the Microphone (Dir: Claire Belhassine)
Until The End Of Time (Dir: Yasmine Chouikh)
Wajib (Dir: Annemarie Jacir)
Whispering Sands (Dir: Nacer Khemir)
Zagros (Dir: Sahim Omar Kalifa)