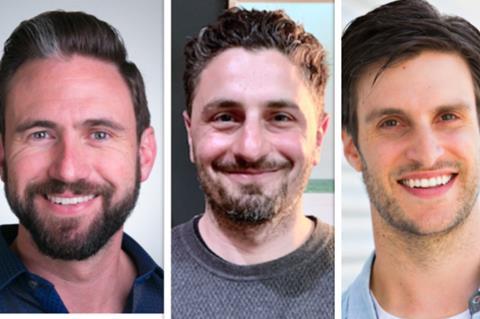 Dustin Lance Black will produce Icelandic horror Rift under a new slate deal between XYZ Films and Wayward Entertainment.
The project is the first to be announced under the arrangement to go into production and will see the companies partner on a pipeline of filmmaker-driven genre films across all platforms over the next two years.
Black will produce the English-language reimagining of Erlingur Thoroddsen's Icelandic horror Rift and is about two men whose broken relationship is tested as they are haunted by a supernatural entity awakened by their grief.
Production is scheduled to begin this winter. Rift joins the previously announced Svalta in collaboration with Nick Frost and Simon Pegg, Vince Totino and John Hegeman's Wayward Entertainment and XYZ Films, run by Nate Bolotin, Aram Tertzakian and Nick Spicer.
Thoroddsen recently wrapped production on The Piper for Millennium Media and will write and direct the Rift reimagining. Black (Milk, J. Edgar, When We Rise) produces alongside J. Todd Harris and Marc Macum's Branded Pictures Entertainment (The Trial Of The Chicago 7, The Kids Are Alright).