A-Film, for many years one of the leading independent arthouse distributors in the Netherlands, is teetering close to bankruptcy.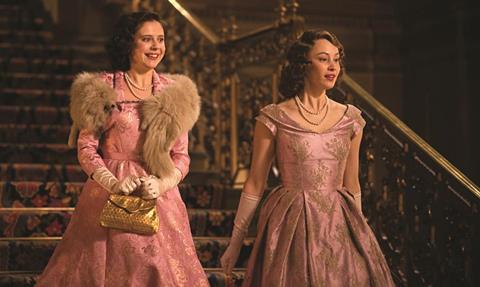 In reports carried in the Dutch press this week, it has emerged that the company's current releases including Belle and Dark Places are being withdrawn from cinemas forthwith while the release of certain other high-profile titles, among them Julian Jarrold's A Royal Night Out, is being delayed.
Dutch production outfit Farmhouse has confirmed to ScreenDaily that it is looking for a new distributor for its thriller/horror picture, Sneekweek, which is currently shooting.
The company has requested a moratorium on its debts.
Reasons cited for A-Film's current woes include the collapse of the DVD market in Benelux, shorter cinema runs, more releases and a still fledgling VOD market.
Several of of A-Film's competitors have become reliant on theatrical releases to drive profits as they have seen revenues from ancillaries dry up.
The banks are reportedly refusing to extend any further credit to A-Film.
Some sources are suggesting that A-Film CEO Sim van Veen is attempting to secure new backers to take over and restructure the beleaguered company.
A-Film was founded in 1999. Its notable releases over the last two decades have included the Lord of the Rings trilogy, Black Book, Zero Dark Thirty and Downfall.