EXCLUSIVE: FilmNation has boarded Amazon's comedy-drama and sequel of sorts starring Steve Carell, Bryan Cranston and Laurence Fishburne.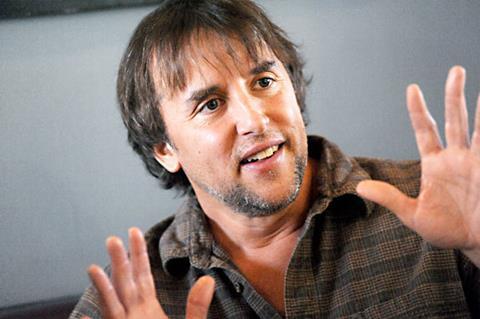 Less than two weeks after FilmNation struck a $12m Sundance deal with Amazon Studios on The Big Sick, Glen Basner has acquired international sales rights to Last Flag Flying.
Amazon Studios is financing and holds US distribution rights to the feature, which is in post.
The story follows two former Naval officers who agree to help an ex-con by bringing home the body of his son who was killed in Iraq.
Carell, Cranston and Fishburne portray older versions of the characters played in The Last Detail by Randy Quaid, Jack Nicholson and the late Otis Young.
In Ashby's 1973 film, Nicholson and Young played Navy officers who befriend a young offender (Quaid) as they escort him to prison.
Linklater adapted Last Flag Flying from the 2005 novel by Darryl Ponicsan, who wrote The Last Detail in 1970, and produces with John Sloss and Ginger Sledge.
FilmNation will also be meeting with EFM buyers to license international theatrical rights to The Big Sick on behalf of Amazon Studios, which retains US pay-TV rights.