Films to receive Film Sales Support include Berlin titles On Body And Soul, Felicite and Spoor.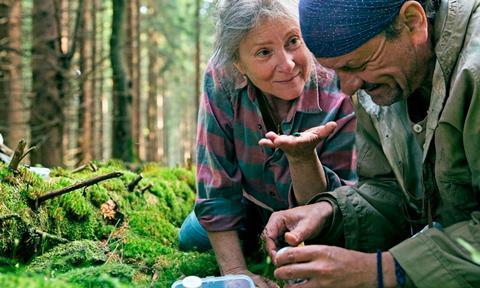 European Film Promotion (EFP) is providing Film Sales Support (FSS) to a record number of 33 sales companies at the upcoming Hong Kong Filmart (March 13-16).
With financial support from the Creative Europe - MEDIA Programme of the European Union and consent from respective member organisations, EFP is committing a total of $112,670 (€106,000) to the individual marketing campaigns of 46 films from 20 European countries, represented by the 33 companies.
Recipients of the FSS funds include films from the recent Berlinale: Hungarian Golden Bear winner On Body And Soul, directed by Ildiko Enyedi; Silver Bear grand jury prize winner Felicite, a France-Senegal-Belgium-Germany co-production directed by Alain Gomis; and Poland-Germany-Czech Republic-Sweden-Slovak Republic competition thriller Spoor [pictured], directed by Agnieszka Holland.
Three UK sales companies are benefitting from the FSS for the first time this year – Film Constellation, Kaleidoscope Film Distribution and Truffle Pictures. Other newcomers to EFP and FSS include Loco Films from France and Summerside International from the Netherlands.
EFP states Filmart "has become one of the hotspots for European sales companies to market their films in Asia."
The organisation's European Umbrella has been fully booked with 24 sales companies plus the Polish Film Institute participating, and will be located close to the UniFrance and Film Export UK stands at Filmart.
HanWay Films (UK), Celsius Entertainment (UK), Luxbox (France) and Filmax International (Spain) will participate under the EFP canopy for the first time.