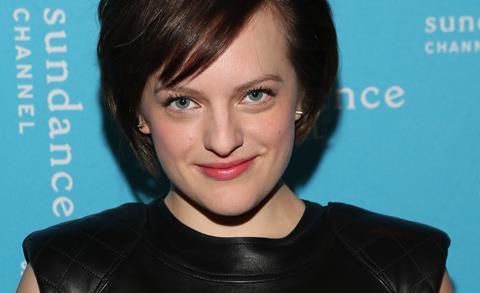 Elisabeth Moss has lined up her third collaboration with Alex Ross Perry and will play a punk rocker in Her Smell.
Bow and Arrow Entertainment is producing the film, set to begin shooting in spring after Moss wraps production on the second season of The Handmaid's Tale, for which she won the Emmy and Golden Globe.
Moss will play Becky Something, a destructive punk rock star wrestling with alcoholism who pushes her relationships with bandmates, family and followers to the limit. Endeavor Content represents sales along with Bow and Arrow.
Moss is producing alongside Matthew Perniciaro and Michael Sherman of Bow and Arrow, Adam Piotrowicz and Perry. Moss and Perry worked together on Queen Of Earth and Listen Up Philip.
"With Her Smell, Alex has crafted another fantastic piece filled with memorable characters," Perniciaro said. "The film represents his continued evolution as one of our most important emerging cinematic voices. We are so excited to see this story about powerful, talented, beautifully flawed yet heroically unapologetic women come to life."
Perry's Golden Exits debuted at Sundance 2017 and will open theatrically on February 9 via Vertical Entertainment and Sony Pictures Worldwide.
Bow and Arrow premiered Skate Kitchen and Madeline's Madeline in Sundance this month. Moss is set to star in the women's rights drama Call Jane, which is scheduled to begin shooting later this year under the direction of Simon Curtis.