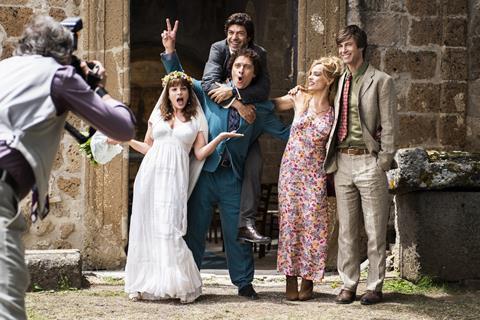 Elle Driver has closed sales on Gabriele Muccino's hit drama The Best Years, which received its market premiere at Berlin's EFM.
The film follows three childhood friends and the woman they all fall for at one point in their lives, over the course of 40 years of recent Italian history.
In Europe, it has sold to France (ARP Selection), Germany (Prokino Filmverleih), Spain (Vertigo Films), Benelux (Cineart), Switzerland (Filmcoopi), Greece (Tanweer), Portugal (Outsider Films), Sweden and Iceland (Njuta Film) and Denmark (Another World).
In the rest of the world, it has been acquired for Russia, CIS and Baltics (Mauris Film), China (Ying Lin Cultural Media), Taiwan (Moviecloud Ltd, India and South Asia (PVR Pictures), Singapore (Shaw Renters) and airlines (Eagle International). Japan and Latin America are under negotiation
The film was released in Italy by 01 Distribution on February 13 and grossed $4m in its first week.
Pierfrancesco Favino, who recently played Mafia turncoat Tomasso Buscetta in Marco Bellocchio's Palme d'Or contender The Traitor, co-stars opposite Claudio Santamaria, Kim Rossi Stuart and Micaela Ramazzotti, whose recent credits include Like Crazy.