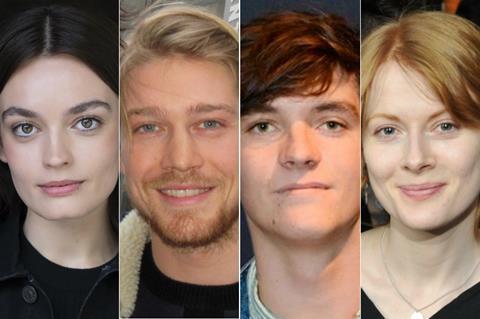 Rising UK stars Emma Mackey, Joe Alwyn, Fionn Whitehead and Emily Beecham have boarded Emily, Frances O'Connor's directorial debut about the early life of author Emily Brontë.
Embankment Films has launched worldwide sales on the project, which will shoot in Yorkshire – Brontë's home county in the UK – in the first quarter of 2021. A 2022 release is being targeted.
O'Connor, whose credits as an actor include A.I. Artificial Intelligence and Mansfield Park, has written the script, which follows the Wuthering Heights author's journey to womanhood as a rebel and misfit.
Mackey (Sex Education) will play Emily Brontë, with Alwyn (The Favourite) as her lover, Whitehead (Dunkirk) as her self-destructive brother Branwell and Beecham (last year's Cannes best actress winner for Little Joe) as her sister and fellow writer Charlotte Brontë.
Mackey, Alwyn and Whitehead are Screen Stars of Tomorrow, from 2019, 2015, and 2016 respectively.
Producers are David Barron, Piers Tempest and Jo Bamford of Tempo Productions, and Robert Connolly and Robert Patterson of Arenamedia.